IOBAC MagTabs™
Simple adhesive-free installation for carpet, LVT and woven vinyl flooring
Magnetic on one side and self-adhesive on the other, IOBAC MagTabs work by locking tiles tightly together using a unique 2-dimensional grip to create the next generation in "floating floor" technology.
SECURE: Dual-Grip hold ensure outstanding grip across multiple floor covering types
SUSTAINABLE: Adhesive-free means flooring can be reused or recycled
FAST: simple installation method, traffic immediately
FLEXIBLE: easy uplift for access, repair and design changes
COST-EFFECTIVE: Base is left clean – minimal rectification needed before next install
Visit the Better Way for Flooring page to discover why MagTabs are better for
The Environment

Design Flexibility

Lifetime Value
Or discover the world of circular flooring  for yourself by requesting a free MagTabs sample kit
Hard to Shift, but Easy to Lift
Kiss cut onto a silicone release liner for a quick and easy peel, these smart little tabs affix to any magnetically receptive floor, whether that's a metal raised access floor, Ezy-Install Underlay, or  IOBAC Express Cure or High Grab resins.
Then carpet tiles, woven vinyl or +4mm luxury vinyl tiles can be simply connected into place.  MagTabs have been proven in use with installations using many leading flooring brands.
2 Dimensional Hold: Not only are tiles held together horizontally as per conventional floating floor solutions, but due to magnetic attraction, the IOBAC MagTabs also enable a strong grip in the vertical direction, ensuring tiles are secured well in place until the time comes to uplift them.
Dual Grip technology: Our next generation MT4+ MagTabs are thinner, lighter, yet stronger than ever before, thanks to IOBAC Dual Grip technology which combines dry-tack adhesion with magnetism for phenomenal grab!
Clean Removal: Floor tiles can be removed cleanly and easily for reuse or recycling, with the base left contamination-free and ready for the next flooring installation straight away.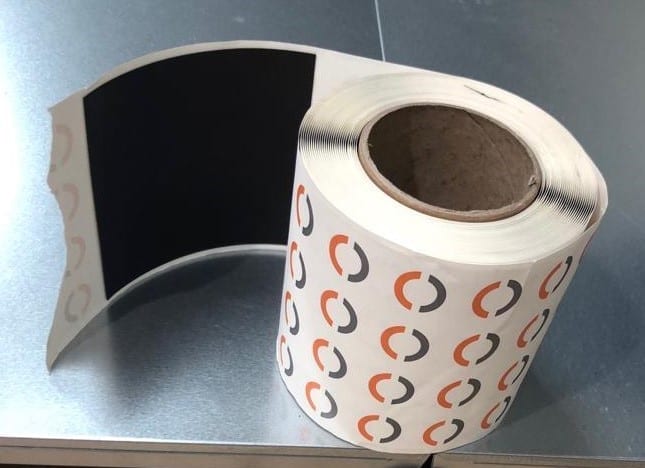 Phenomenally strong grab across a wide range of flooring types and brands!
Adhesive-free flooring that's tough enough for the harshest spaces, yet kind to the planet.
ACHIEVE CORPORATE SUSTAINABILITY GOALS
Clean, contamination-free installation and uplift of flooring
Access floor uncontaminated > minimal rectification needed in between leases, saving time and costs
Floor covering uncontaminated > extend life of flooring via reuse, rather than landfill
Minimal disruption during installation – no odour/delays – walk on floor as soon as it's laid
FLEXIBLE FLOORING FOR MODERN BUILDINGS
Secure, durable hold for high traffic areas due to Dual Grip technology
Easy access, repair and maintenance – tiles can be quickly replaced without the need for professional installers
Proven award-winning technology across range of floor covering types
FLOORING AS A CIRCULAR MATERIAL
Adhesive-free installation enables reuse of flooring materials/diversion from landfill
Floor covering life extended beyond single use
MagTabs are reusable and recyclable 
Help clients achieve sustainability goals
DESIGN FLEXIBILITY
Proven for use with a wide range of floor coverings
Freedom of design to create spaces with swappable floor finishes
Modular method facilitates separation and recombination of materials
FAST, HASSLE-FREE INSTALLATION
Reduced preparation steps
Simplified installation process – no fiddly clicking or messy adhesives – intuitive and quick
Universal Compatibility gives peace of mind that floor covering is well secured to access floor
CLIENT SATISFACTION
Trusted method of meeting adhesive-free specifications
Reduced material costs
Labour savings due to speed of installation
Use on Metal Raised Access Floors: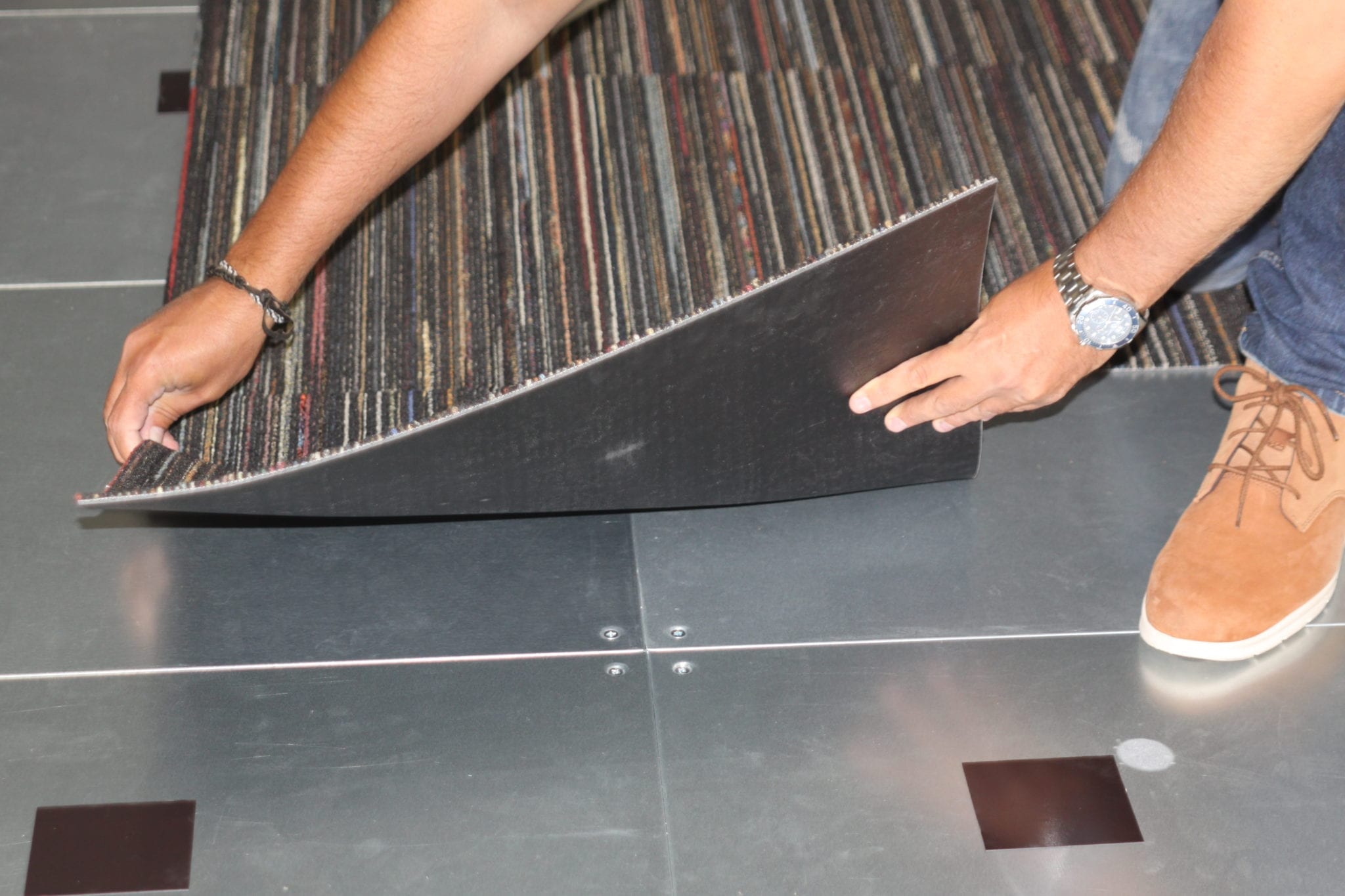 Universally compatible with different flooring types for beautiful designs.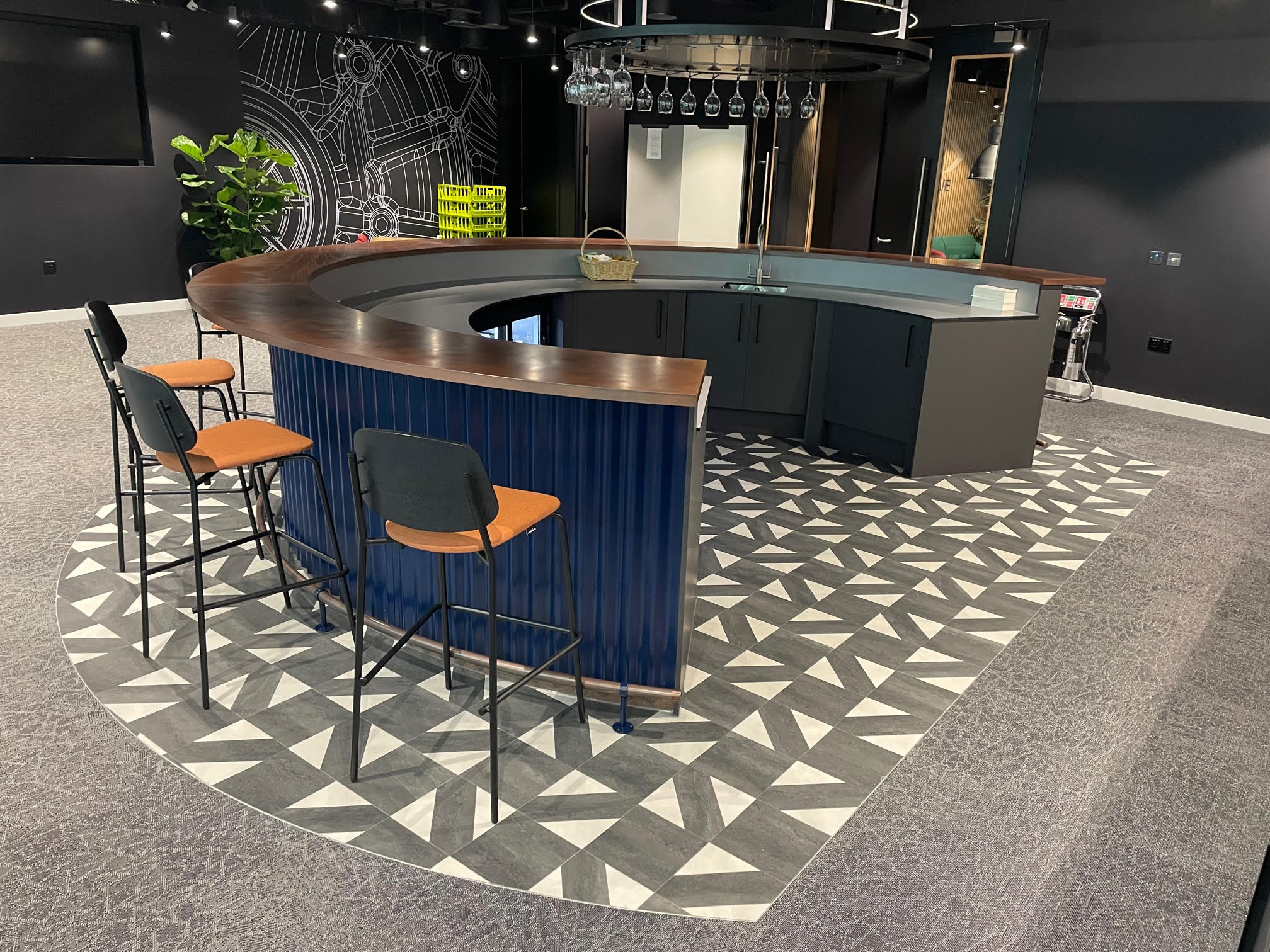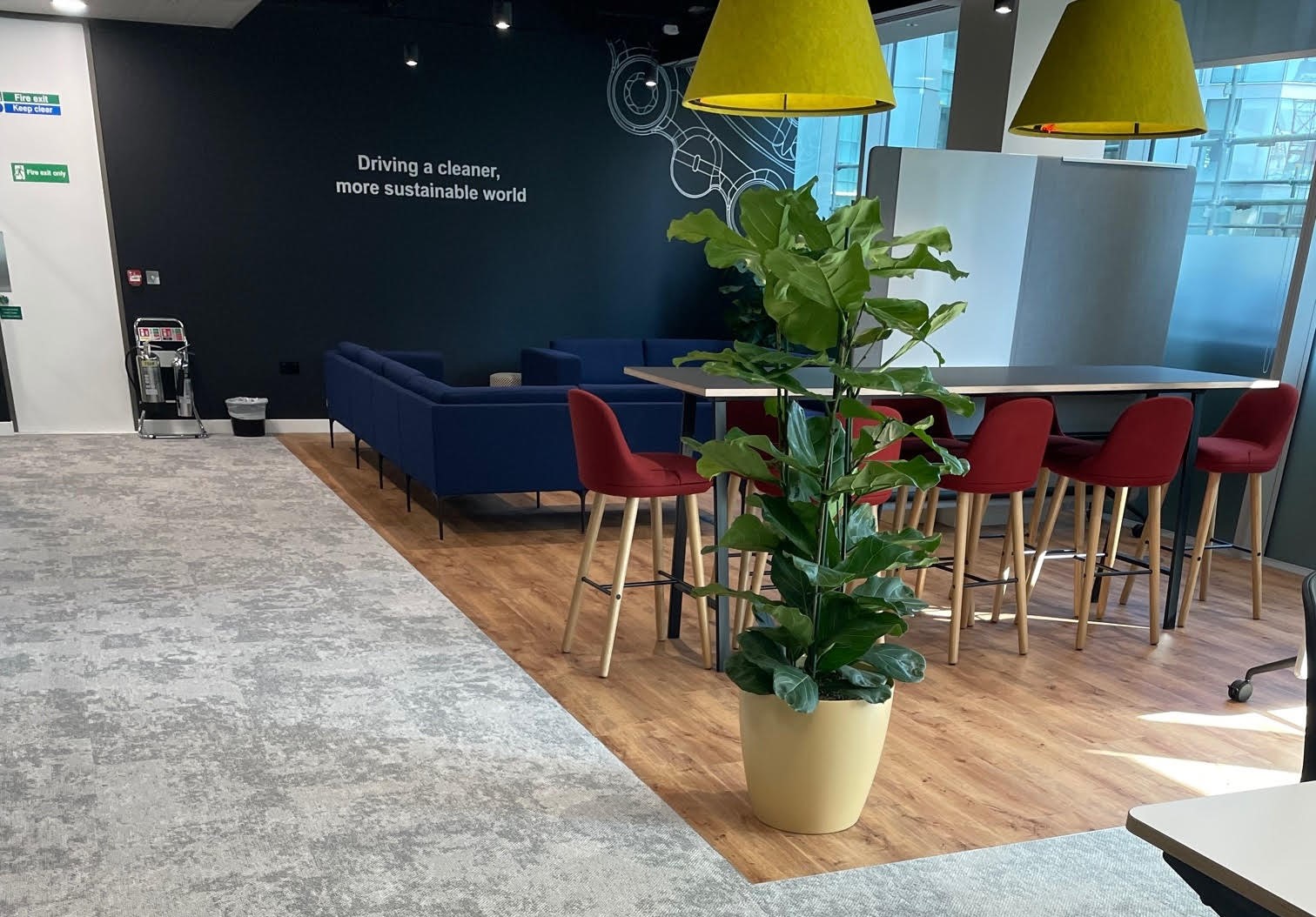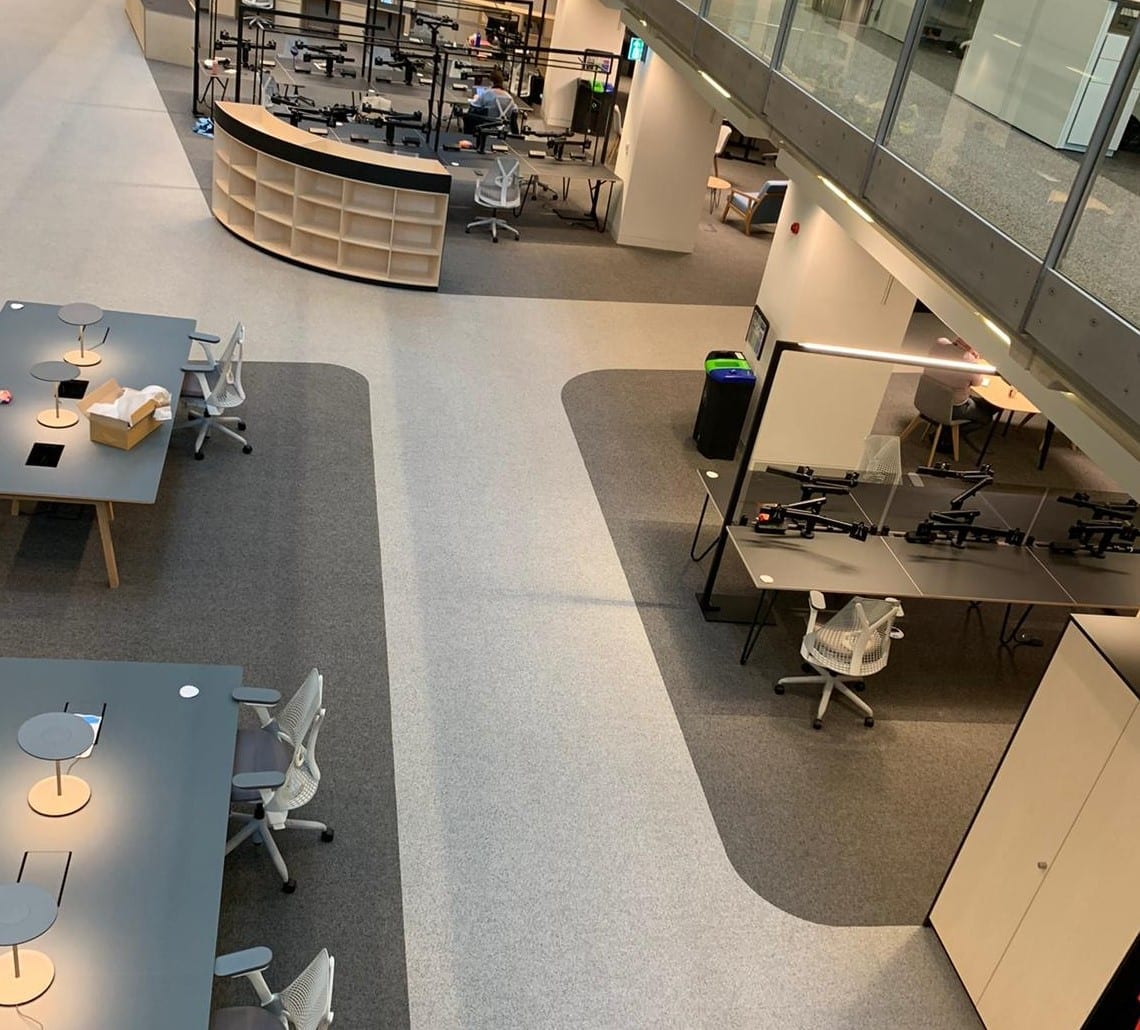 Installations completed using floor covering brands including:
(click on the logos to see project details)
Choice of 2 MagTab versions:
MT4+ MagTabs
Thinner, lighter, yet stronger than ever before, our next generation MT4+ tabs incorporate IOBAC Dual Grip technology which combines dry-tack adhesion with magnetism for phenomenal grab!  Ideal for high traffic, heavy wear environments.
MT4 MagTabs
Or choose the original MagTab MT4 for use with metal raised access floors, our Ezy-Install Underlay or IOBAC High Grab Resin