Magnetically Receptive Resin
IOBAC magnetically receptive resins form a permanent, durable base onto which a wide choice of floor coverings can be fixed.
Installed once, the resin base stays intact, enabling the top surface floor covering to be switched quickly and easily when repairs or design changes are required. 
One of the major benefits of IOBAC resins is that they can be applied to a floor of up to 95% humidity without the need for moisture mitigation materials such as dampproof membranes.
And as an encapsulated system, dust contamination is eliminated.
With a choice of two IOBAC resins for maximum flexibility,
there is an option for most circumstances:

Super fast cure of just 1-2 hours for minimal disruption to business operations

Moisture and surface tolerant

Ideal for commercial and refurbishment projects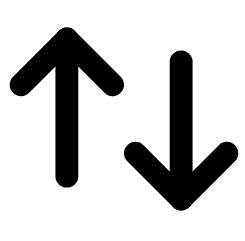 Dual Grip power combines dry-adhesive tack with magnetism to ensure maximum hold between the resin base and surface flooring tile

Quick cure time (approximately 4 hours)

Ideal for high-traffic areas demanding maximum durability, as well as new-build projects