A Timeline of Innovation
Our approach to innovation is always to thoroughly understand pain points in a process, and then work in close collaboration with other technology experts to develop a simple, yet effective solution.
This has enabled us to launch award winning products such as Ezy-Install Underlay and MagTabs, used in projects all over the world.

Launched in 2019, our clever little squares, MagTabs, enable floor coverings to be installed and reused without being damaged or contaminated by adhesives.
They won our first Flooring Innovation Award. 
These awards recognise "everything that is genuinely new, exciting and innovative in the UK flooring industry" and are judged by independent flooring industry leaders.
Members of the voting panel for MagTabs included Laurence Bird, founder of Carpet Recycling UK.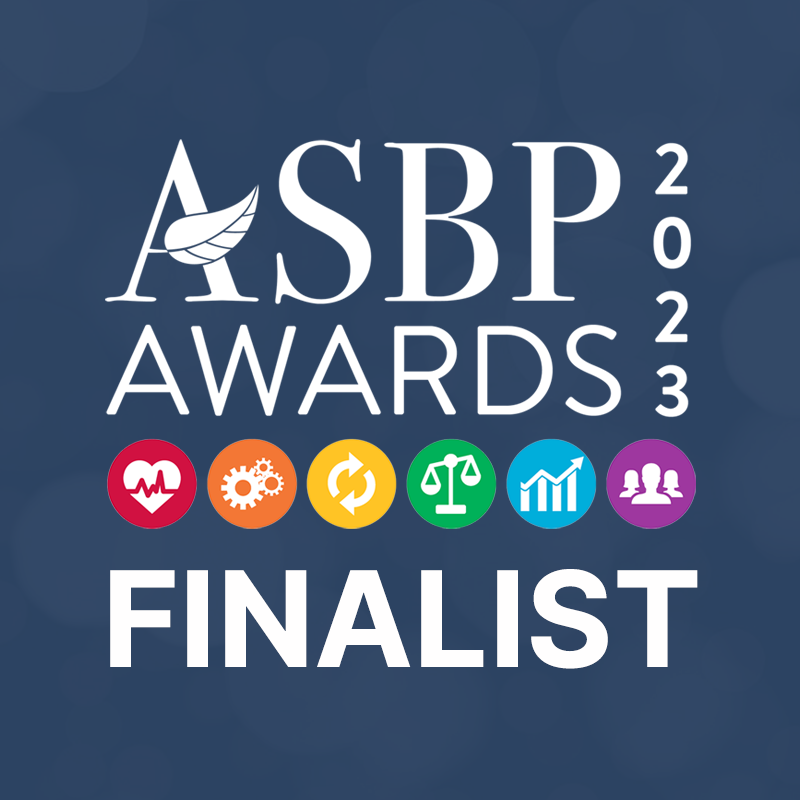 And in early 2023, MagTabs were one of 3 finalists in the Product Category for the Alliance for Sustainable Building Products (ASBP) Awards.
"To lead the transformation to a healthy low carbon built environment by championing the understanding and use of demonstrably sustainable building products."
❤️‍🩹 Health & Well-being
⚙️ Resource Efficiency
🔁 Whole Life Carbon
⚖️ Ethics and Transparency
📈 Technical Performance
🧑‍🤝‍🧑 Social Value
Ezy-Install Underlay developed in collaboration with Instafloor is a dry-laid magnetically receptive underlay.
Incorporating our patented Dual-Grip Technology, it ensures floorcoverings are held securely in place in even the highest of footfall areas via a combination of magnetism and dry-tack adhesion.
I've put down various types of flooring over the years, but none have been as

quick

, 

easy

 and 

clean to work with

 as IOBAC's Ezy-Install

.
The whole process is very simple and the magnetic system provides a simple way to obtain a very professional finish.
Our newest product launch, Ezy-Warm Underfloor Heating, developed in collaboration with NexGen Heating is already being recognised for its sustainability and efficiency credentials, scooping another Gold Innovation award.
1000+ Solutions to change the World
The technology used to develop Ezy-Warm Underfloor Heating has been awarded a Solar Impulse Label, recognising its capability to protect the environment in a financially profitable way.
Founder of the Solar Impulse Foundation, Bertrand Piccard completed the first ever solar-powered flight around the world in July 2016 and is passionate about promoting solutions to support political and business decision-makers in reaching their environmental targets.