Futureproof Your Flooring with Adhesive-free Installation
 Welcome to the world of circular flooring with the
IOBAC Flooring Reuse Promise Sample Kit
Discover how specifying IOBAC adhesive-free installation is a simple, yet effective way to ensure your chosen floor covering can be cleanly and easily
> uplifted
> reused
> and recycled.
No more flooring going to landfill.
No more expensive damage to sub-floors.
No more single-use flooring.
Order Your Free Flooring Reuse Sample Kit
Explore how adhesive-free installation can improve the circularity of your next project
Simply complete the form below and one of the IOBAC team will be in touch to organise your sample kit.
(Please note samples are available for commercial use in the UK/Ireland only.)
Your free Flooring Reuse kit contains samples of: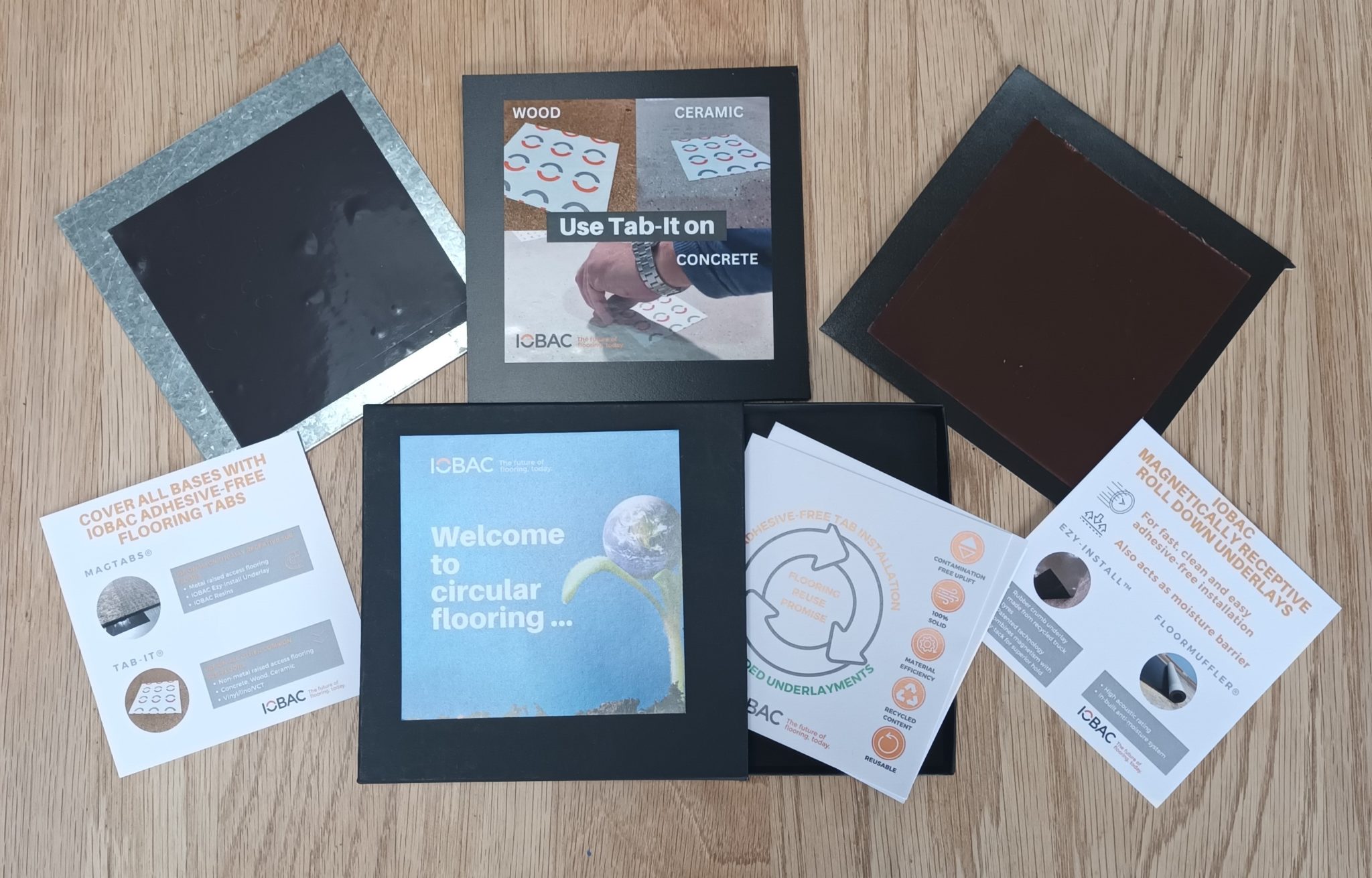 IOBAC Adhesive-free Tab Installation products for installation of carpet tiles, +4mm Luxury Vinyl Tiles and woven vinyl tiles 
IOBAC Value-Added Underlayments for use with IOBAC Tabs for fast, clean and easy adhesive-free flooring installation. Simply roll down and install flooring on top using IOBAC Tabs. 
EzyInstall™ Underlay – rubber crumb underlay made from recycled rubber tyres. 

Patented technology combines magnetism with dry-tack for superior hold.  

FLOORMUFFLER® MAGNUS™ – high performance acoustical underlayment combining proven foam and magnetic technology.