Adhesive-free Flooring – Specification Centre
Adhesive-free installation represents a new way to think about flooring, transforming it from single-use material to a flexible, circular design element.
Specifying adhesive-free flooring represents a sustainable choice, with added design flexibility and operational cost benefits.
Explore our Specification Centre designed to make specification easy for architects and designers.
THE CHALLENGE: What's the issue with flooring installation using adhesive?
No matter how recyclable a flooring material is, it becomes very difficult to recycle and reuse if it is installed using wet adhesives such as spray adhesives and tackifiers.
That's because when the flooring is uplifted, it's likely to be contaminated by not only adhesive residue but also some of the subfloor to which it was adhered. It's not suitable for recovery or reuse and can't be easily recycled.
Compare this to adhesive-free installation where uplift is clean and easy, and flooring materials can be reused multiple times.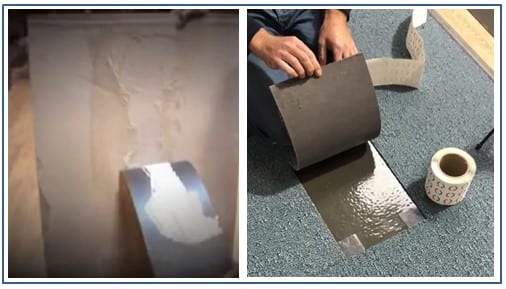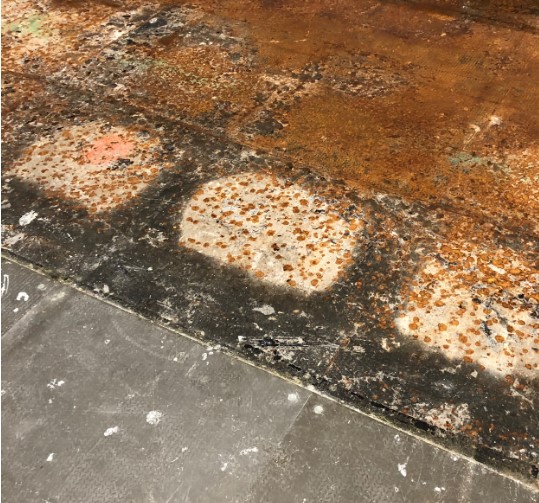 Plus the sub-floor (often metal raised access flooring) is also contaminated, and has to be rectified before the next installation, adding additional time and remediation costs for building owners and tenants.
THE BENEFITS: Why Specify Adhesive-Free Flooring?

FLOORING AS A CIRCULAR MATERIAL
Adhesive-free installation enables reuse of flooring materials/diversion from landfill
Floor covering life extended beyond single use
Help towards sustainability goals such as RICS SKA ratings
IOBAC products recyclable, reusable and contain recycled components

FOR TODAY'S AGILE SPACES
Proven award-winning technology across range of floor covering types – carpet, LVT, woven vinyl …
Quickly repurpose and adapt spaces with modular, swappable floor finishes
Secure, durable hold for high traffic areas due to Dual Grip technology
Easy access, repair and maintenance

REDUCED LIFECYCLE COSTS
Reduced labour and material costs – both installation and maintenance
Access floor uncontaminated so no remedial costs
Minimal disruption during installation – up to 3 times quicker – no odour/delays
No need to purchase new flooring – reuse existing
INSPIRATION: Case studies using adhesive-free flooring
When adhesive-free flooring was specified for this HQ refit, the contractor needed an installation method that was compatible with carpet, LVT and woven vinyl tiles. Our next generation MagTabs were the ideal partner for raised metal access flooring.
RETAIL, LEISURE & HOSPITALITY
Saving time, money and the planet in Retail Refurbishment – learn how IOBAC Express Cure Resin helped Shell Malaysia with their forecourt shop refit programme.

Find out why adhesive-free IOBAC Ezy-Install Underlay was specified by multi award-winning sustainable house builder Etopia for its BRE test house showcasing best-in-class sustainable buildings.
With a growing physiotherapy and CBT practice, Mark decided to invest in a garden building as an additional space in which to treat his clients. He wanted flexible flooring that looked good and was easy to install …. step in IOBAC Ezy-Install Underlay.