GKN Automotive International Headquarters
THE CHALLENGE
It is estimated that a commercial building may have 30-40 fit-outs during its lifecycle.
And with recent research by Perkins & Will identifying that fit-out is responsible for 40% of energy consumed by a building, environmentally conscious building-owners, tenants and contractors are naturally keen to minimise the effect of refits on the planet.
This fit-out project for GKN Automotive's International Headquarters based on the 2nd floor of London Victoria's Nova North redevelopment is a fantastic example of how the various project stakeholders have collaborated to create a sustainable space without sacrificing design.
One of the key drivers for the project was achieving a SKA silver rating on all installed products.
Led by RICS, SKA ratings are an environmental assessment method used to rate commercial fit-out projects against a set of sustainability good practice criteria.
The recommendations include reducing the amount of floor finishes sent to landfill by re-using or recycling coverings and raised access flooring wherever possible.
This led to adhesive-free installation for all flooring being specified by both the building owner Landsec and design consultants Thirdway.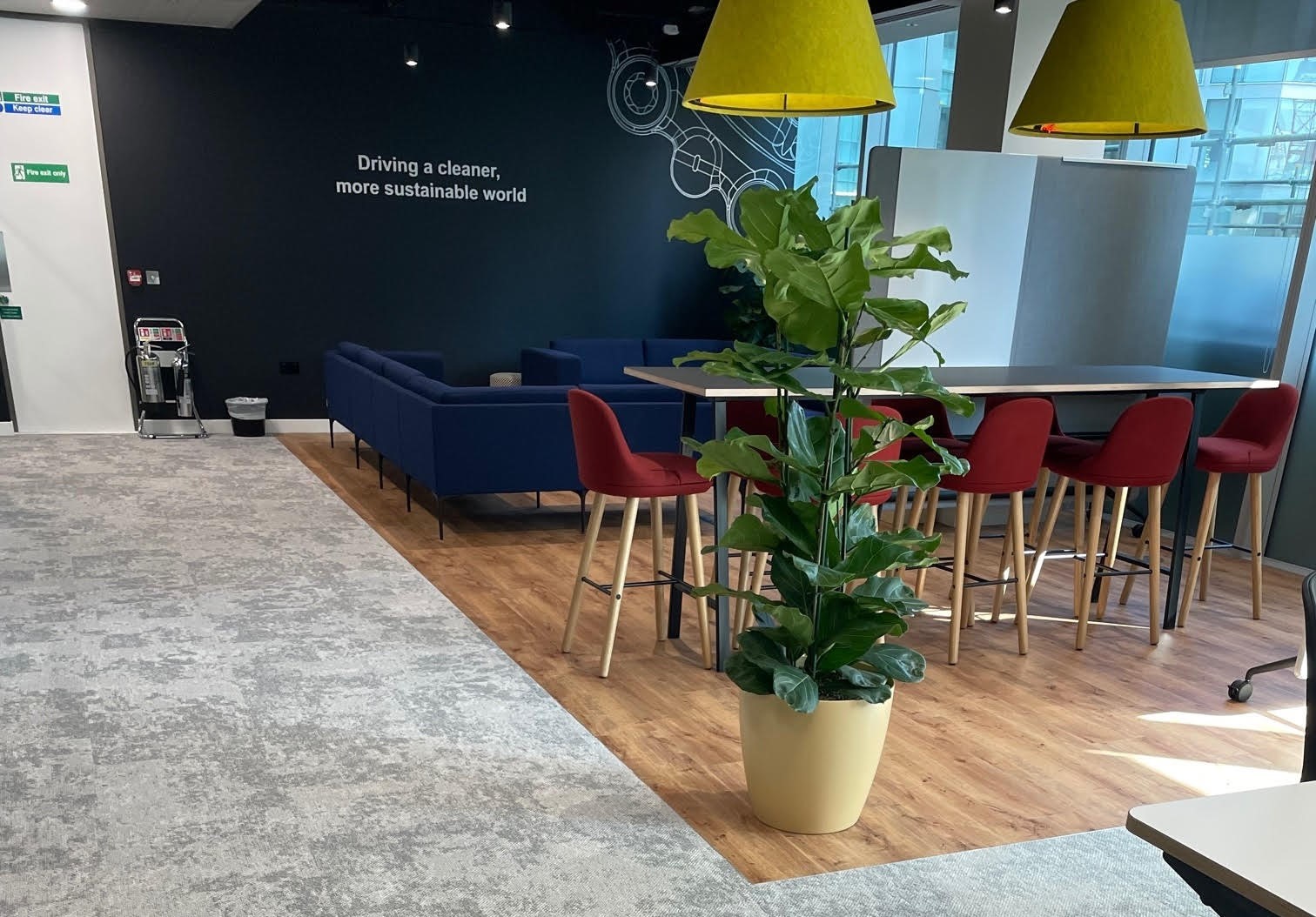 THE SOLUTION
Specialists in commercial flooring installation, Delta Commercial Flooring won the contract to install flooring onto the raised metal access flooring across the office area.
A mixture of floor covering types was specified, and so for ease and speed of installation, Delta needed an adhesive-free installation method that was compatible with them all.
The products specified were:
LVT planks – Tarkett iD Inspiration in timber effect
Woven vinyl tiles – Bolon Graphic Texture Black
Carpet tiles – Desso Desert and Grezzo
A universal system for creating floating floors, award-winning IOBAC MagTabs were the ideal solution.
Magnetic on one side and self-adhesive on the other, these smart little tabs work by locking flooring tiles tightly together using a unique 2-dimensional grip to create the next generation in "floating floor" technology.
Recently reformulated to give even more superior hold, the tabs enable a wide variety of floor coverings to be installed adhesive-free to raised metal access floors.  The flooring can be loose-laid in different laying patterns to meet client's specifications.
Hard to Shift, Easy to Lift – the flooring can be cleanly uplifted, with no contamination to the access floor, for easy re-use or recycling.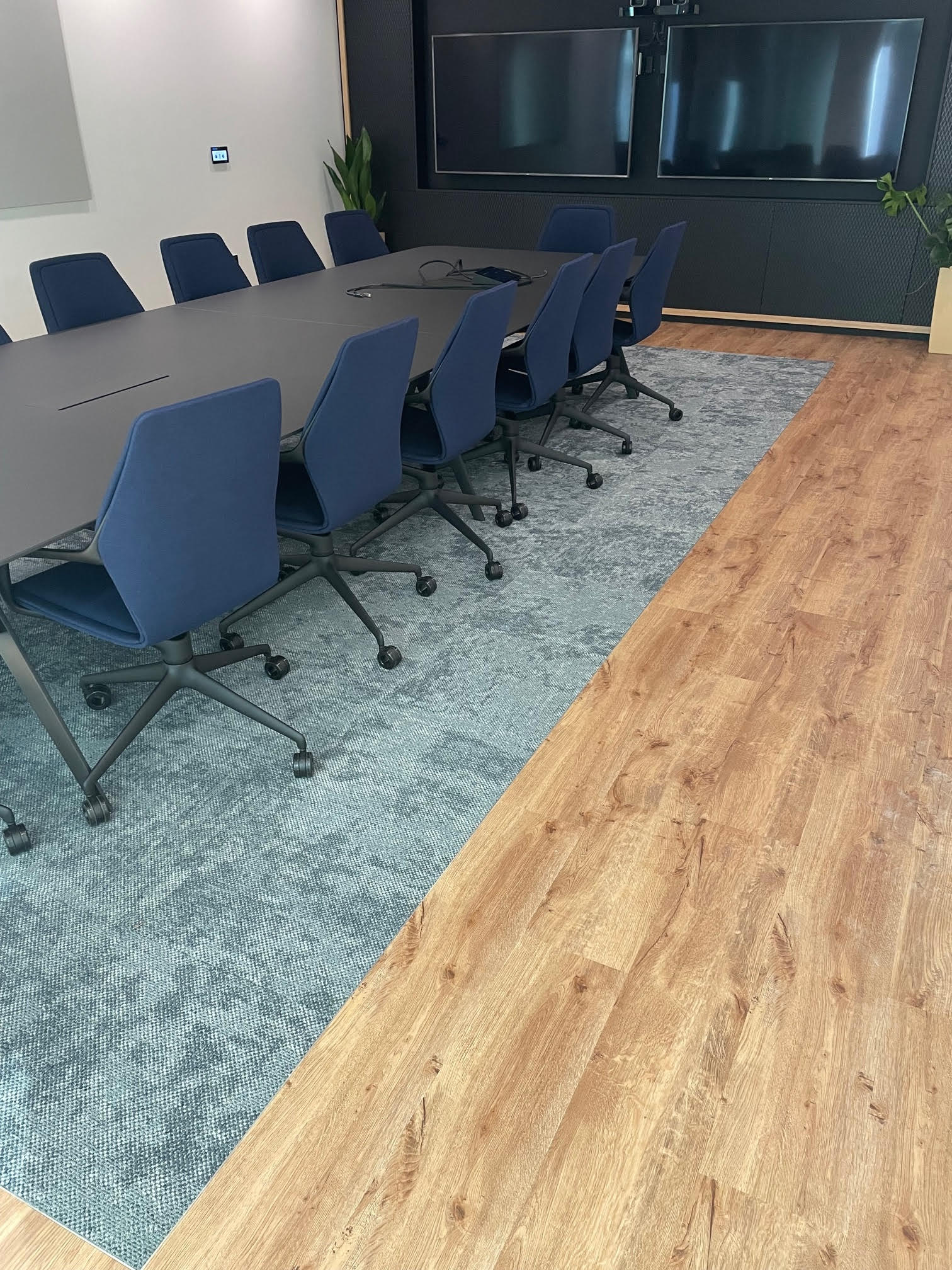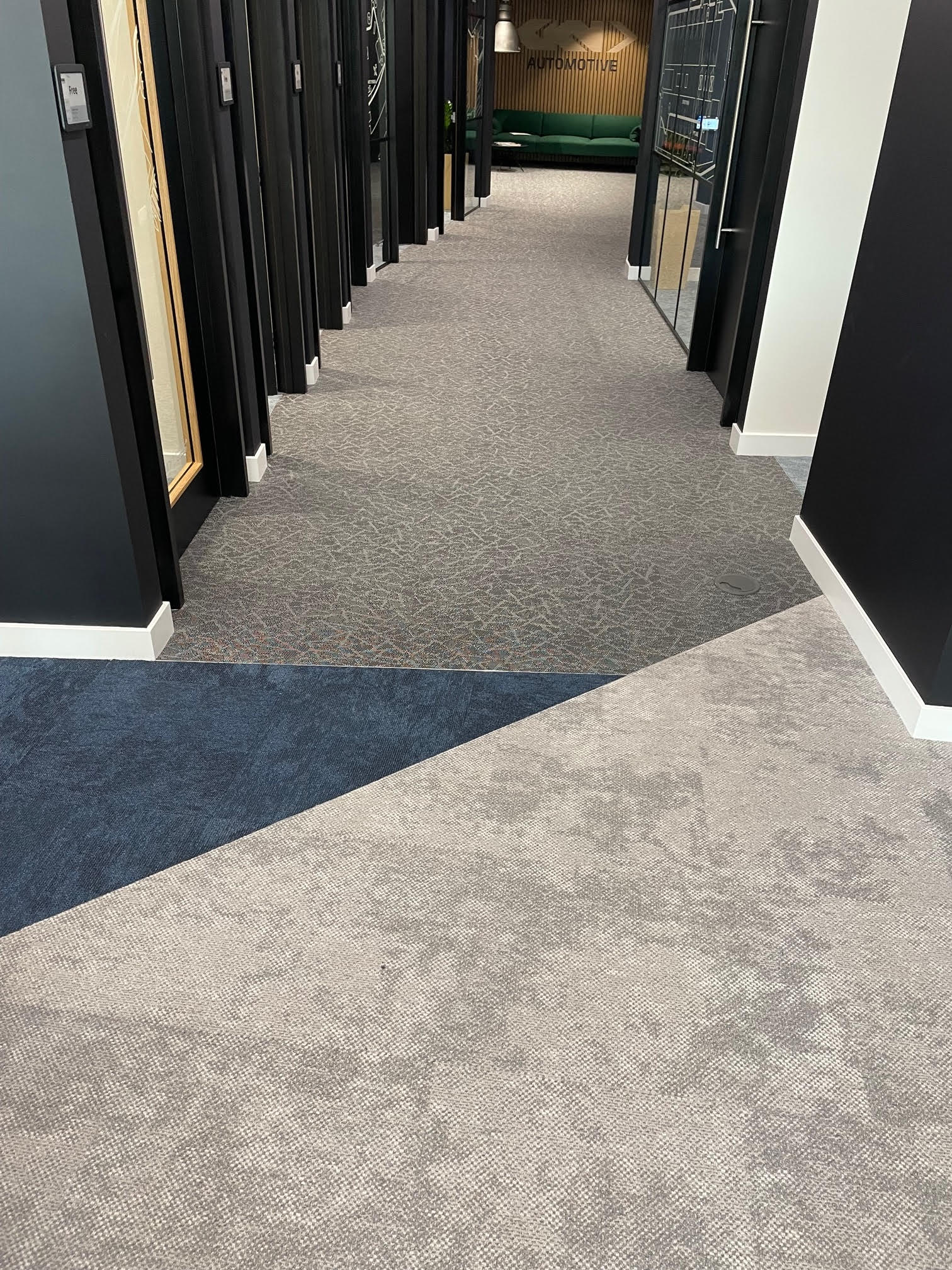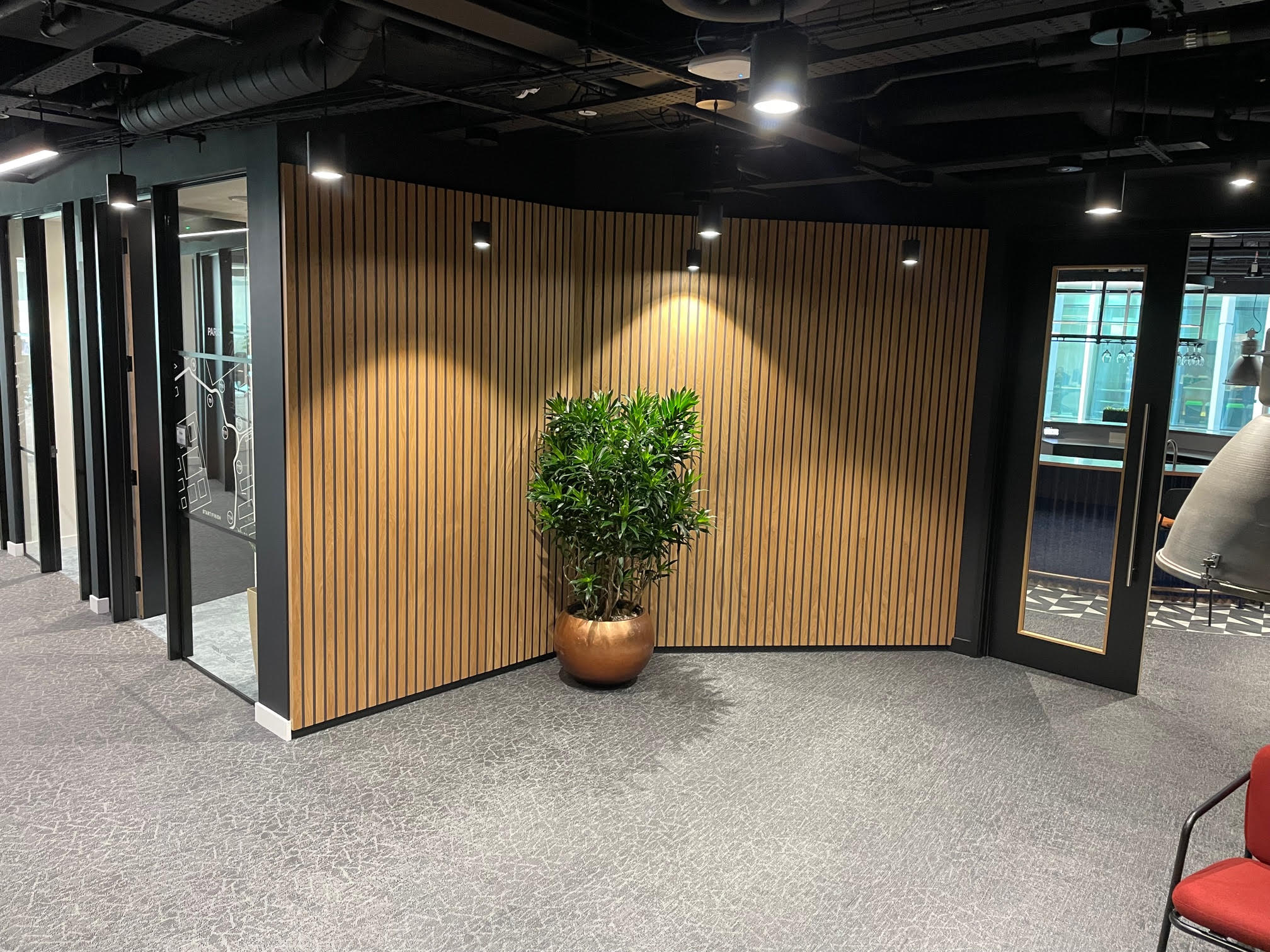 FOR BUILDING OWNERS and TENANTS

ACHIEVE CORPORATE SUSTAINABILITY GOALS
Clean, contamination-free installation and uplift of flooring
Access floor uncontaminated > minimal rectification needed in between leases, saving time and costs
Floor covering uncontaminated > extend life of flooring via reuse, rather than landfill
Minimal disruption during installation – no odour/delays – walk on floor as soon as it's laid

FLEXIBLE FLOORING FOR MODERN BUILDINGS
Secure, durable hold for high traffic areas due to Dual Grip technology
Easy access, repair and maintenance – tiles can be quickly replaced without the need for professional installers
Proven award-winning technology across range of floor covering types
FOR ARCHITECTS AND DESIGNERS

FLOORING AS A CIRCULAR MATERIAL
Adhesive-free installation enables reuse of flooring materials/diversion from landfill
Floor covering life extended beyond single use
MagTabs are fully recyclable and reusable
Help clients achieve sustainability goals

DESIGN FLEXIBILITY
Proven for use with a wide range of floor coverings
Freedom of design to create spaces with swappable floor finishes
Modular method facilitates separation and recombination of materials
 
FOR FIT-OUT and FLOORING CONTRACTORS

FAST, HASSLE-FREE INSTALLATION
Reduced preparation steps
Simplified installation process – no fiddly clicking or messy adhesives – intuitive and quick
Universal Compatibility gives peace of mind that floor covering is well secured to access floor 

CLIENT SATISFACTION
Trusted method of meeting adhesive-free specifications
Reduced material costs
Labour savings due to speed of installation
FOR FLOORING MANUFACTURERS

MAINTAIN SPECIFICATIONS
Trusted adhesive-free installation method
Amazingly secure hold to diverse range of floor covering types and brands
Extend life of floor coverings, promote circularity