Circularity
> Damage-free flooring installation
> Enabling flooring reuse and recycling
> Protecting building assets
> Saving carbon, costs and waste
Design Flexibility
> Reversible fixing mechanism
> Design for deconstruction
> Easy repair and replacement
> Universal compatibility
Lifetime Value
> Prolonged life of building assets
> Fewer process steps and materials
> Reduced lifetime costs
> Improved business outcomes
Process Efficiency
> Simplified processes
> Faster installations and maintenance
> Reduced hassle and downtime
> Minimised disruption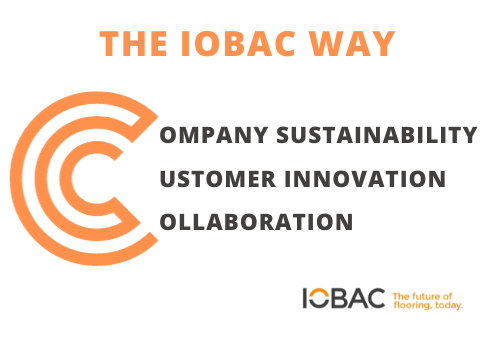 Company Sustainability
As our story explains, the IOBAC company name was derived from the desire to create a flooring process that was as easy and as sustainable as possible.
Pronounced as "I-Owe-Back" to the environment, one of our objectives was to develop a flooring installation technology that eliminated flooring waste.
And as our technology portfolio has expanded, sustainability has always been fundamental to what we do, from ensuring our technologies contain recycled components wherever possible, to developing Ezy-Warm Underfloor Heating that can be powered by renewable energy sources.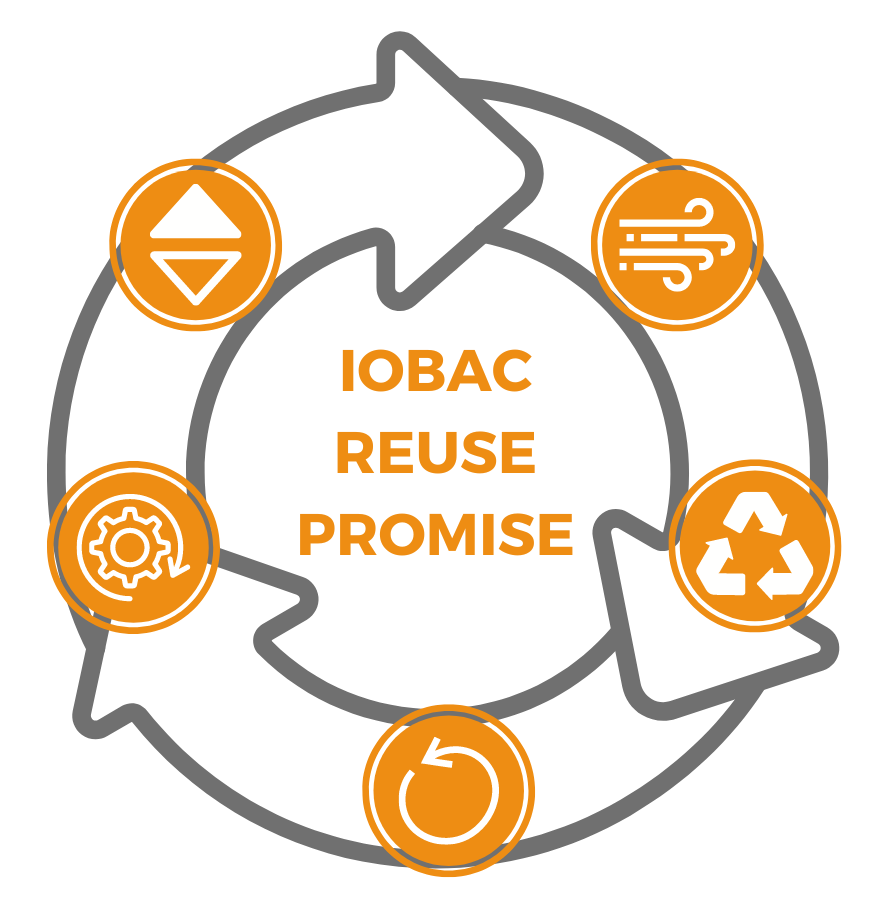 All IOBAC products come with our Reuse Promise giving peace of mind that the flooring specified today can go on to have another life.
With our Promise, you can trust that our products meet at least 3 out of 5 criteria that support a circular future for floor coverings.
And our product development programme is focused on improving that even further.
We are diligent in ensuring that our technologies include recycled materials and are recyclable wherever possible, with examples including:
Customer Inspired Innovation
The IOBAC team never stop innovating, and love to solve customer problems through applying and developing our own technologies.
We innovate through understanding market needs and are often approached for help to improve current processes.
Both our fixing systems were as a result of this, and use Dual-Grip technology applied to very different problems.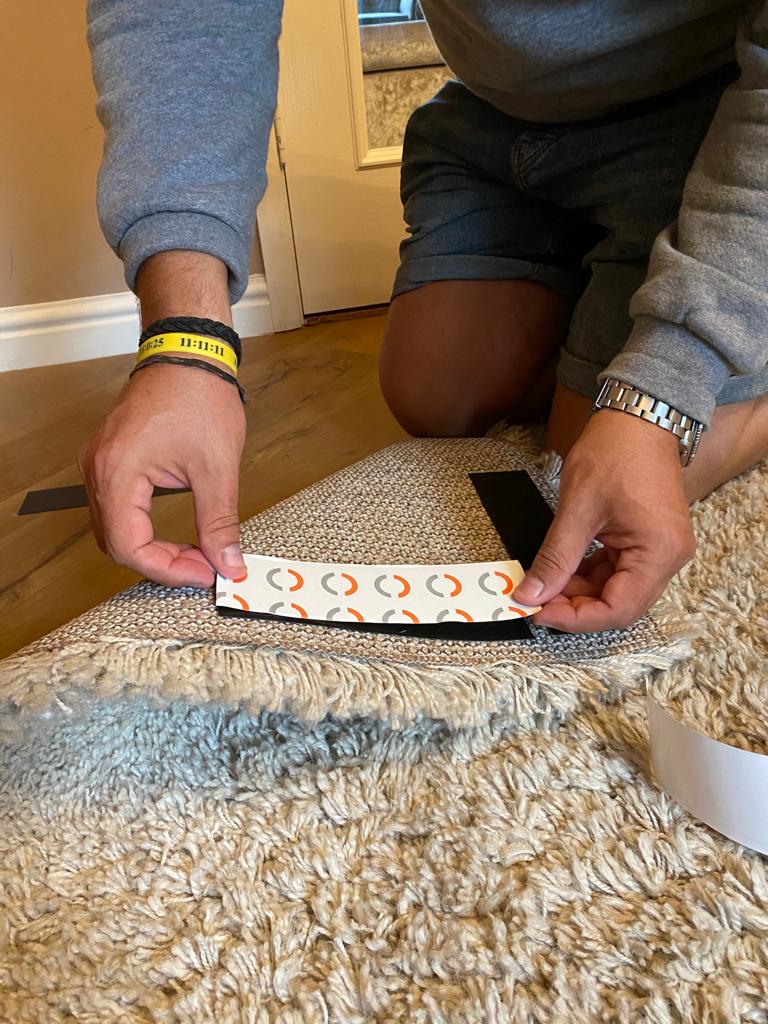 Ezy-Rug Gripper Kits use Dual-Grip technology to stop rugs moving, preventing slips and protecting floors, and were created for a major hotel chain.
They hold rugs securely, yet lift-up cleanly for damage-free floors and easy repositionable access.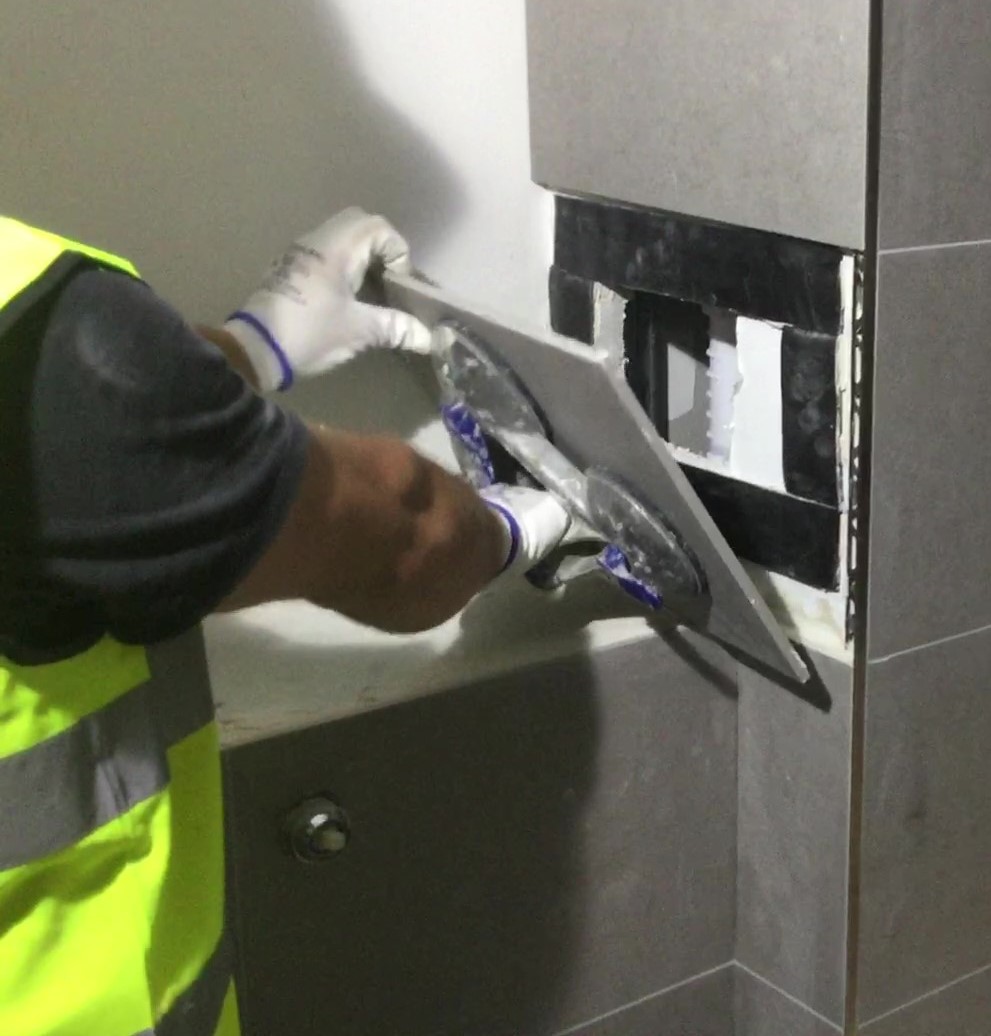 We developed Ezy-Fit Tile Access Panel kits in response to a request from major tiling contractor, Ashbury Tiles.  They wanted to create tile access panels quickly, accurately and with easy access.
Using Dual-Grip technology means tiles hold fast, yet can easily be removed for access to services using a suction cup.
Open Innovation
We are passionate about open innovation and often work in close collaboration with other technology experts to facilitate the best solution.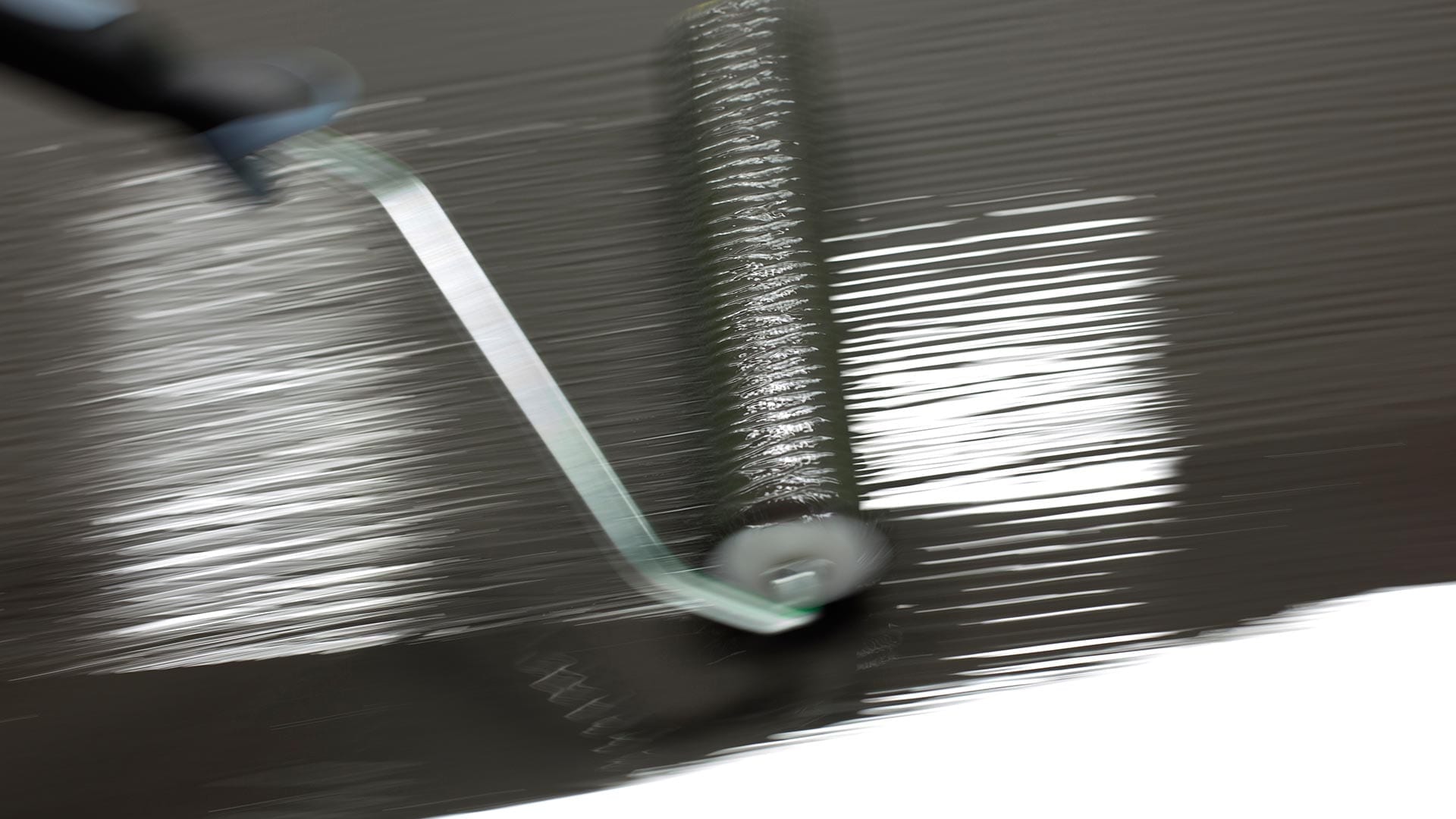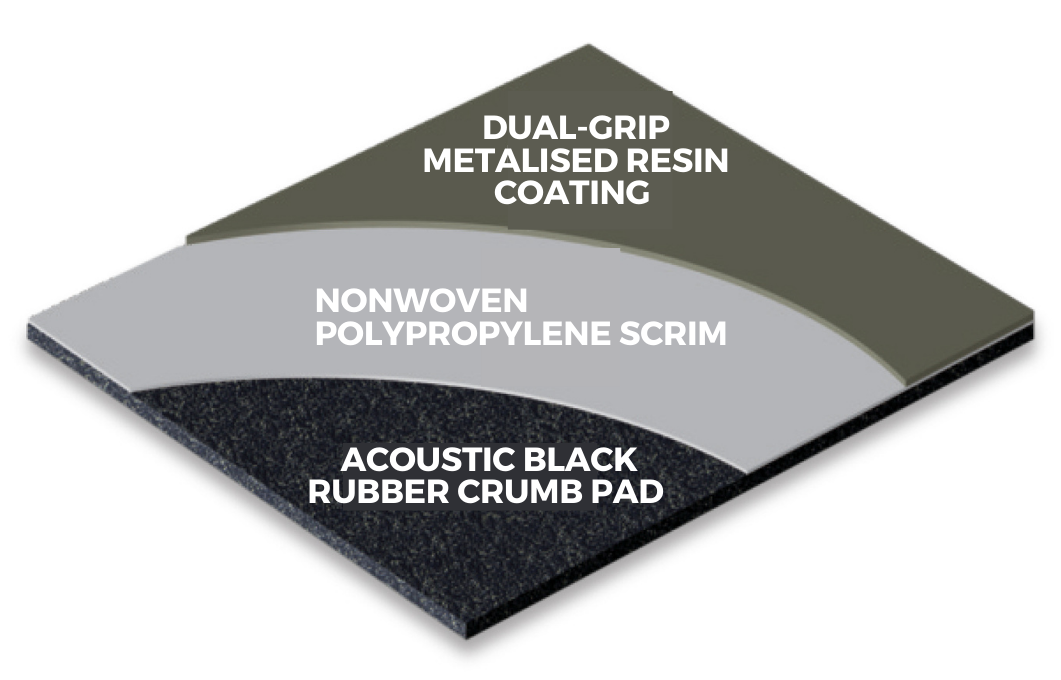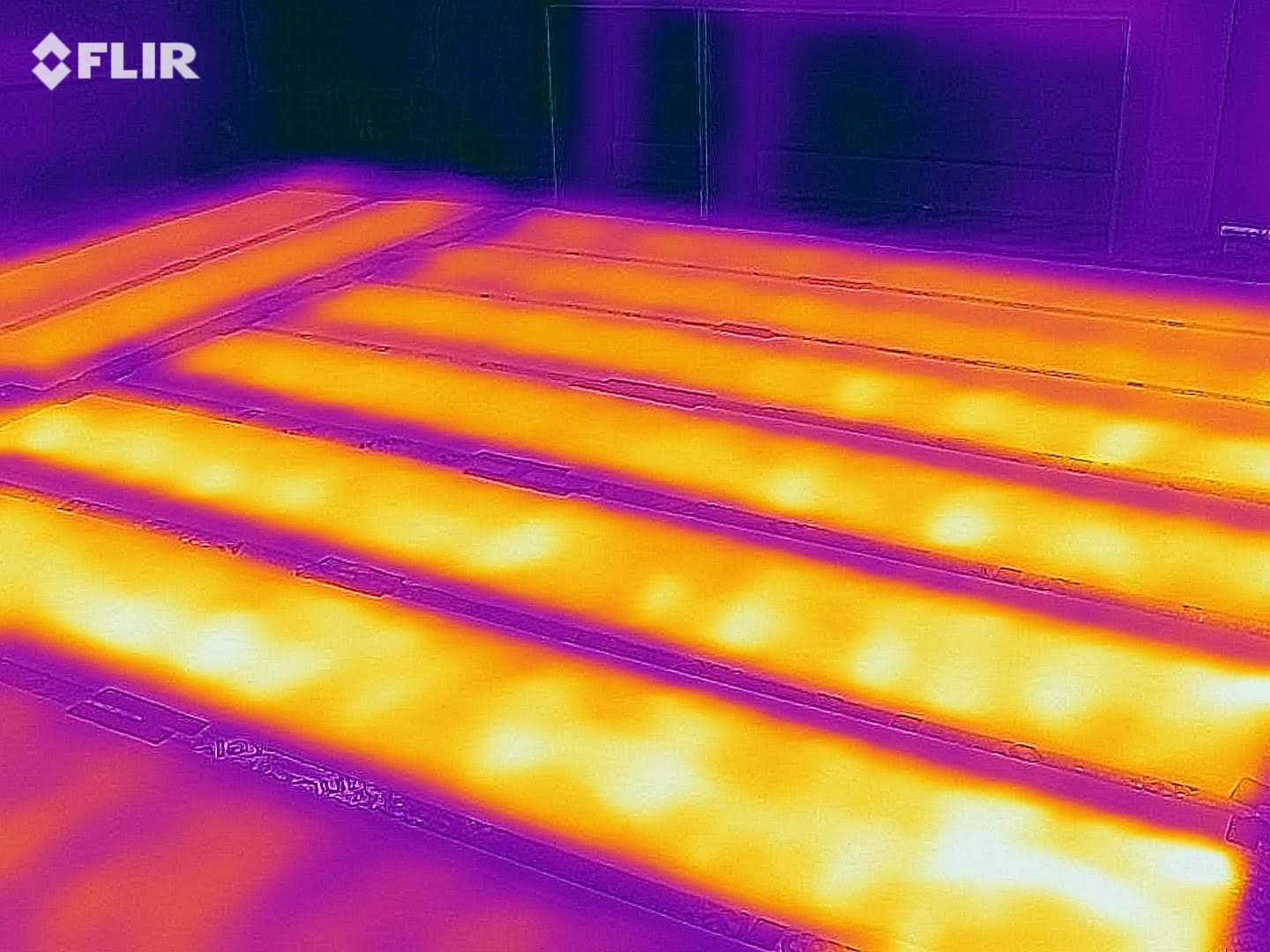 And our sensor floor technology was created with data experts Scanalytics in response to a major forecourt retailer asking us to develop a flexible, modular flooring solution that captures footfall data and that has design flexibility built in.
Pronounced as "I-Owe-Back" to the environment, our company was founded on the belief that there had to be a better way to manage flooring throughout its life-cycle.

We set out to develop technologies that facilitate flooring reuse, eliminate flooring landfill waste and protect valuable building assets.
From  our first patent for a rapid setting magnetically receptive coating, to our more recent patented technologies in underfloor heating, we're constantly innovating.

We combine the latest in additive chemistry with expertise in magnetic science to build a rich portfolio of solutions.
With over 40 years of innovation and flooring expertise between them, the IOBAC team is passionate about developing a better way for flooring and heating.

We're based near Basingstoke, UK, at our Innovation Centre – book a visit with us to see the technology in action.