The Future of Flooring, Today
Cutting-edge technologies revolutionising the flooring industry
IOBAC MagTabs™ scoop Flooring Innovation Award!
We are delighted to announce that our clever little squares IOBAC MagTabs have won a National Flooring Innovation Award.
Run by The Stocklists magazine, these awards recognise everything that's genuinely new, exciting and innovative in the UK flooring industry. 
Read more about the award here.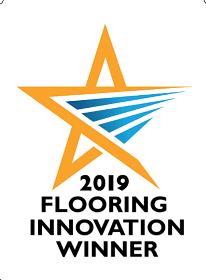 All IOBAC technologies are built on 4 core principles
Speed of Installation
> Simplified processes
> Hassle-free systems
> Minimal disruption to business or home
Flexibility
> Design agility
> Ease of repair and replacement
> Non disruptive to infrastructure
Operational Effectiveness
> Reduced installation costs
> Ongoing repair and maintenance costs cut
> Improved business outcomes
Sustainability
> Energy efficiency
> Recycled materials
> Minimised waste
> Health benefits
The IOBAC Way
IOBAC magnetic flooring was developed from a simple vision – to make the flooring process as simple, fast, cost-effective and hassle-free as possible for all involved, contractors and end-users alike.
With decades of flooring industry experience, the IOBAC team set out to solve common flooring problems by radically re-designing traditional flooring techniques.
The result?
A patented magnetic flooring system that removes the need for adhesives.
This original innovation has naturally evolved into new technologies in raised access flooring, conductive flooring, heated flooring and sensor flooring, with more still to come.