THE FUTURE OF CONSTRUCTION – A case study on the future of flooring
Multi award-winning house builder Etopia is incredibly passionate about creating socially-impactful, innovative low carbon buildings and communities.
They are building the highest performing, most sustainable building in the world at the Building Research Establishment (BRE)'s building science centre.
The landmark demonstration home located on the BRE Watford Innovation Park is leading Etopia's research into the best-in-class sustainable buildings of the future.  This includes work on the standards used to assess the performance of buildings constructed using Modern Methods of Construction (MMC).
We were therefore delighted that after careful research, Etopia chose to specify IOBAC adhesive-free flooring technology for the entire ground floor of this important test house, including underfloor heating in the cloakroom.
 

"The test house is not only part of the most exciting ongoing building research in the country.
It makes it a work in progress to fundamentally solve many of the world's built environment challenges."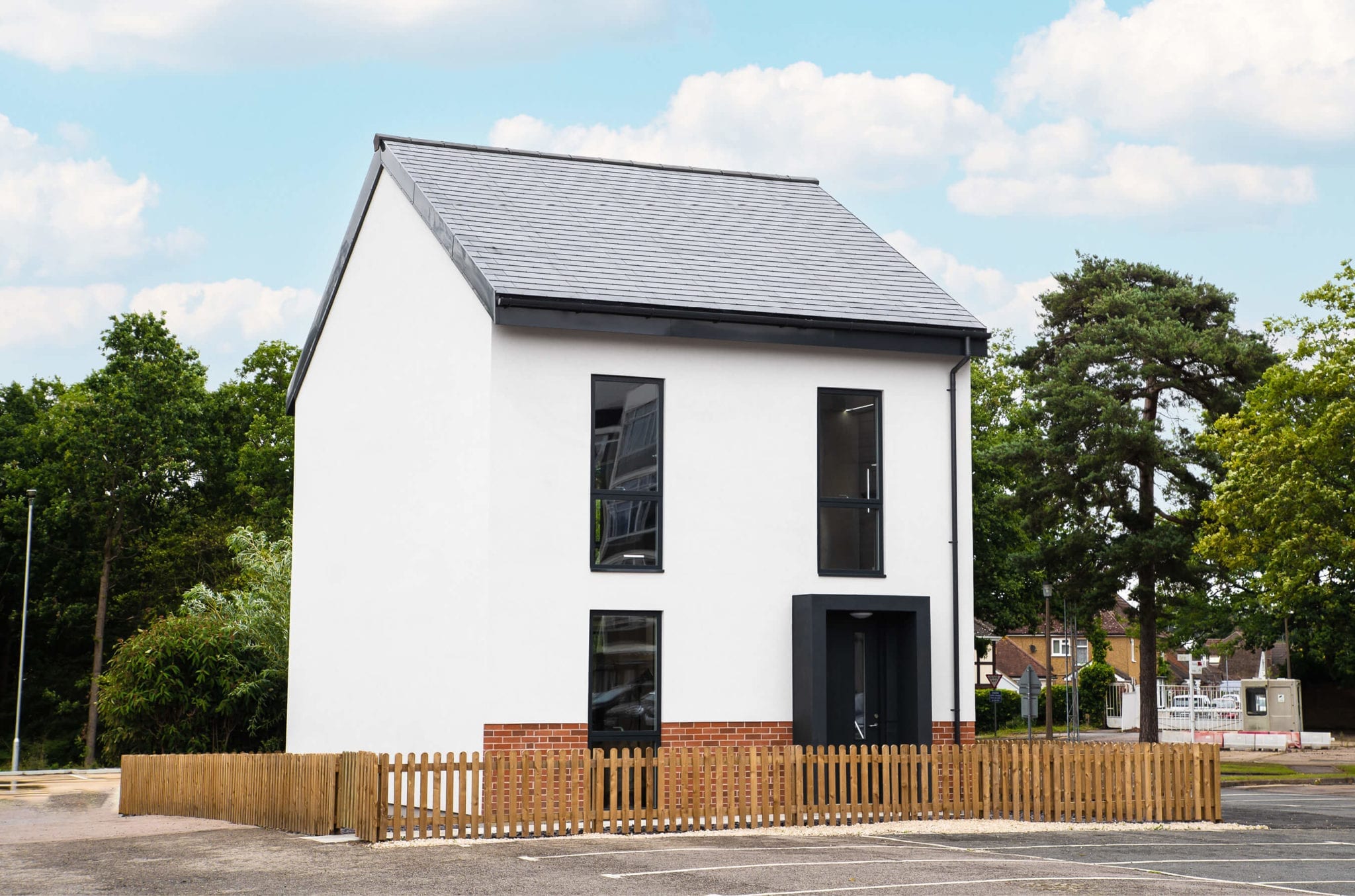 With the main construction phase taking just 81 hours to complete, installation of the flooring needed to be just as quick.
Once the downstairs subfloor had been prepared, flooring installation by MDA Contracts was completed in just an afternoon.
The magnetically receptive Ezy-Install Underlay took just 45 mins to lay over the 55m2 ground floor area, followed by 3 hours to dry install magnetic Karndean Luxury Vinyl Tile in a modern herringbone pattern.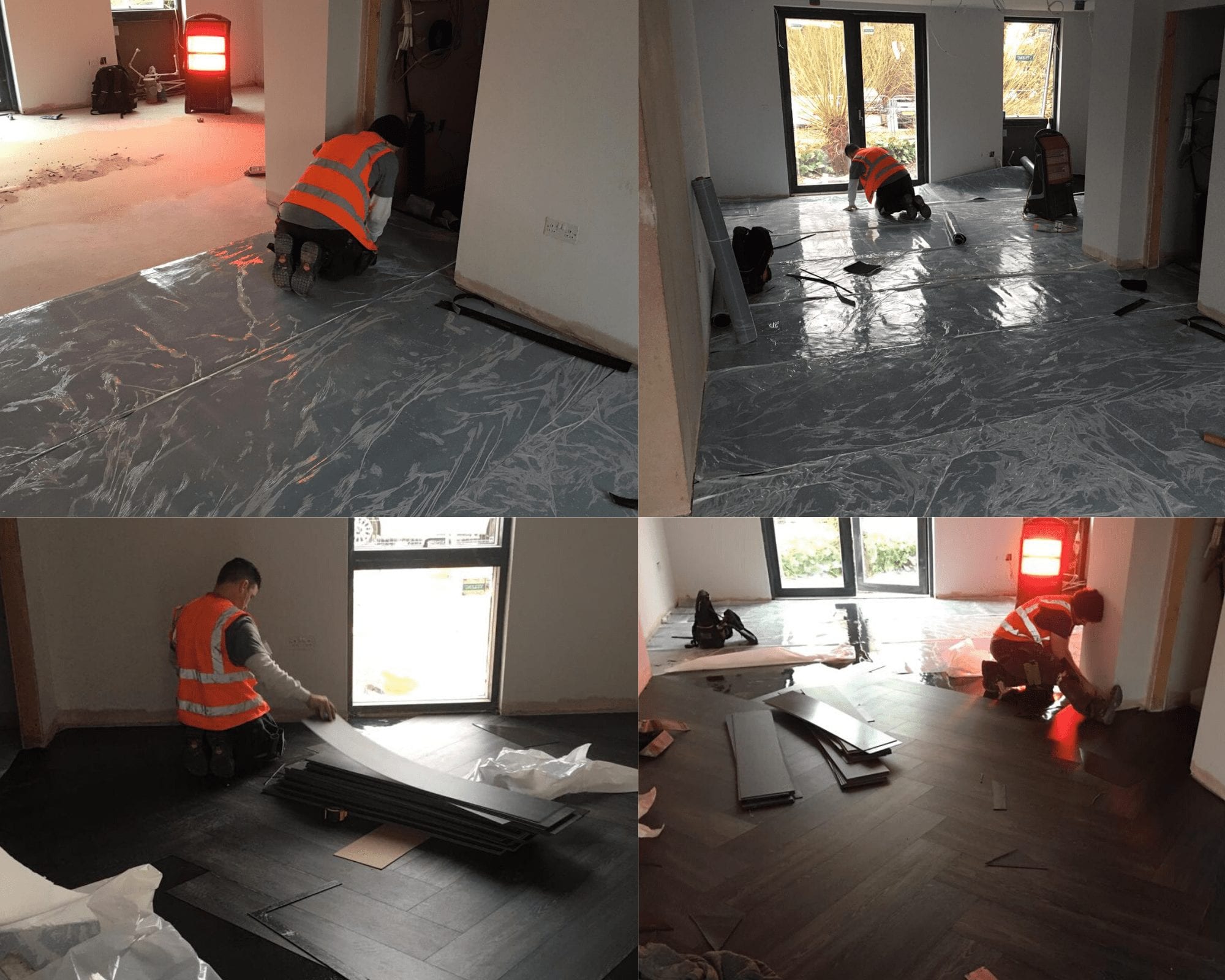 Sustainability
Manufactured from recycled rubber tyres and a magnetically receptive layer containing plant-based resin, Ezy-Install Underlay is designed for multiple uses and is completely recyclable.
Flooring tiles can be cleanly and easily uplifted for repair, access or re-design with no adhesive residue contaminating either the flooring or underlay.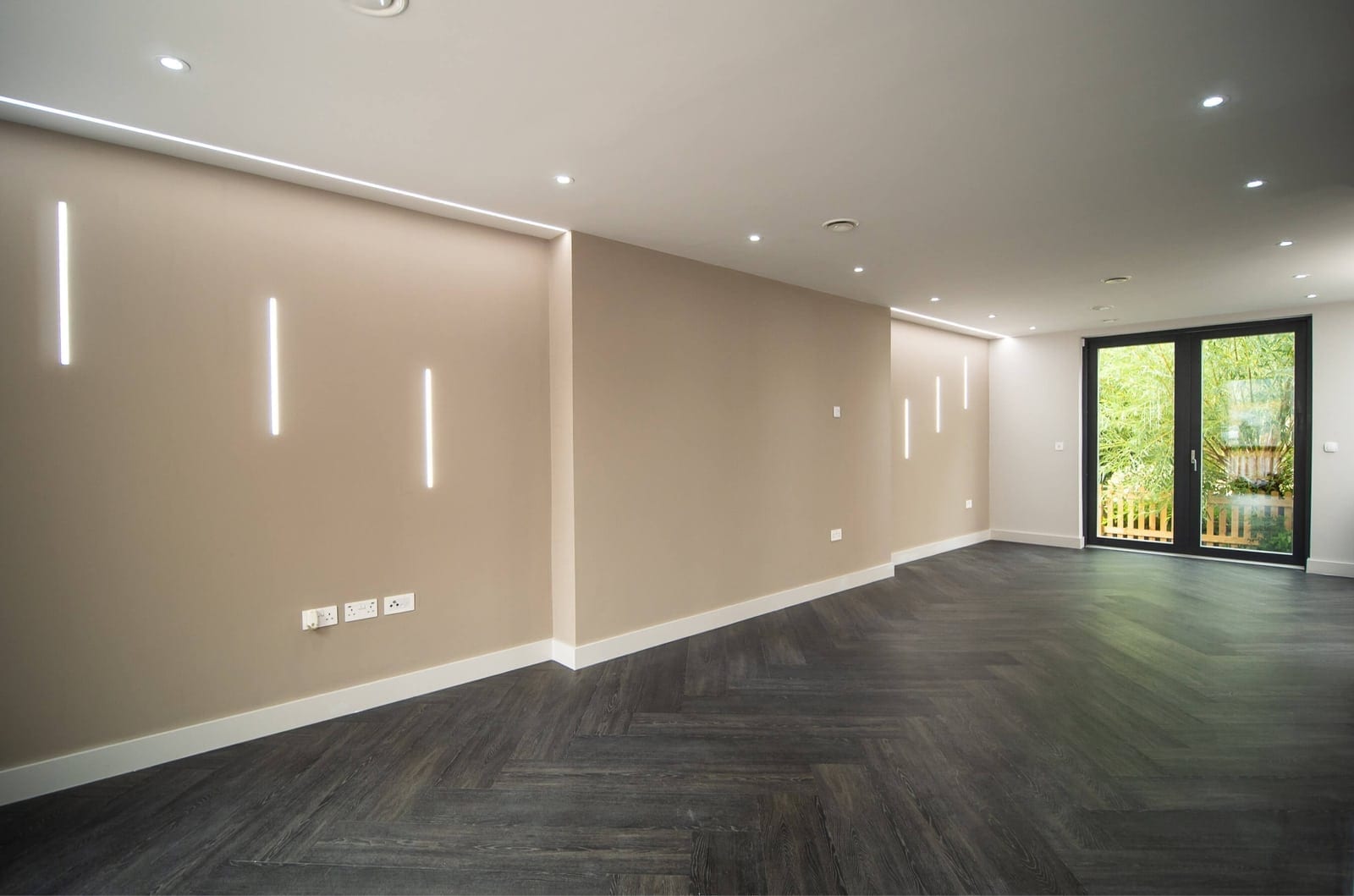 This means that whenever the home-owner wants to change the flooring, the original LVT tiles can be easily re-used elsewhere or recycled.  Ordinarily tiles installed using tackifiers or other adhesive-based methods are too contaminated to recycle and often end up in landfill as a result.
The underlay remains clean, ready to receive the next floor covering with minimal time and money required for preparation.
And as the installation is completely adhesive-free, there are no VOC's or unpleasant odours.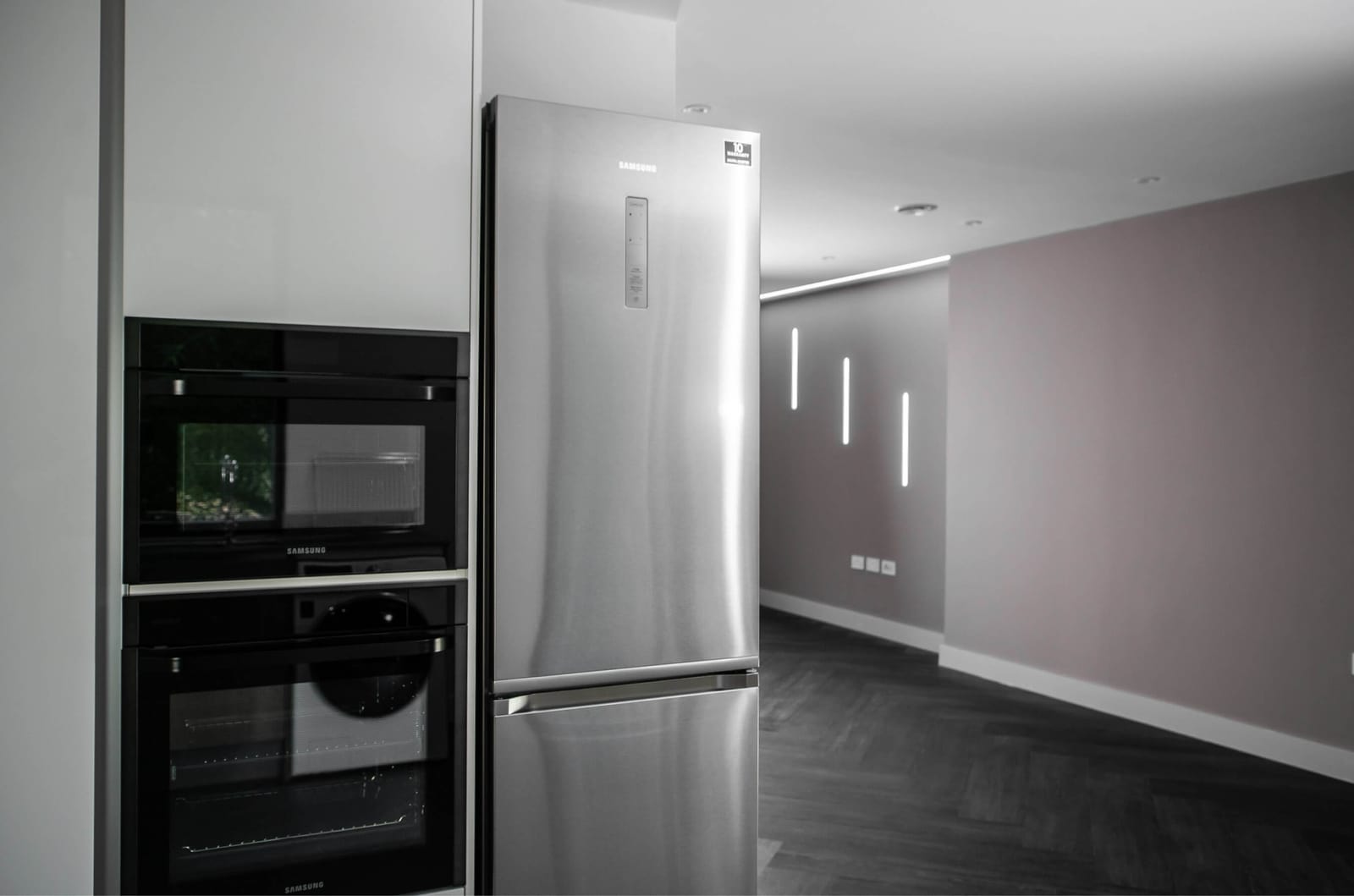 Flexibility
"Hard to Shift, Easy to Lift"
The flooring is held securely in place to the underlay in even the most demanding spaces.  This outstanding grab is thanks to Ezy-Install's unique Dual-Grip technology which combines magnetism with dry-tack adhesion.
However, its low tensile strength means that the tiles are easy to lift when required.  Replacing damaged flooring tiles becomes a DIY job that the home-owner can easily carry out themselves, without the need for external contractors.
So rather than being stuck with the same flooring for years, it now becomes a flexible design element that can be changed as easily as the wall colour when redecorating.
Cost Effective Installations
As Ezy-Install Underlay enables flooring to be installed so quickly, labour costs are dramatically reduced.  And as it is so easy to repair in-use by the home-owner, high maintenance costs are eliminated, also giving the home-owner an improved customer experience.
House builders are able to offer home-owners a high quality, reliable flooring solution that looks great and offers design agility, yet with affordable cost of ownership.
Fast, Flexible, Sustainable Flooring Installation … the Future of Flooring
"The need for good quality Net Zero sustainable housing is evident throughout the world. Only by changing the way we build; building faster, better quality and more sustainable homes on a scale never before seen are we going to solve the housing crisis.

Modern methods of construction (MMC), IOT and the most innovative energy generation and storage techniques all have their part to play.  They can deliver solutions to create a better, more sustainable world"
Etopia Executive Director, Alex Fink