Formula 1 – Hospitality Motorhome
THE CHALLENGE
In the high-pressure world of Formula 1 racing, having a quiet space where drivers and staff can relax and recharge is vital for team performance.
This is where motorhomes come in.  Typically located in the "paddock", these multi-storey temporary buildings are made up of modular units which are transported from race to race and assembled on-site.
The motorhomes are also used for corporate hospitality and include stylish restaurants and terrace bars from where guests can watch the race, as well as kitchens, private rooms, showers and office spaces.
Over a race weekend, the motorhome can host close to 300 people before being disassembled and moved on to the next location.  The individual units that make up the motorhomes are filled with furniture, car parts and other race equipment, and shipped to the next destination by road or ferry.
So it's crucial that the interiors selected for motorhomes are durable enough to withstand this demanding and constantly changing schedule.
Over the course of the year, the motorhome can travel to

at least 11 European destinations for racing,

plus 16 more for testing,

clocking up around 40,000km.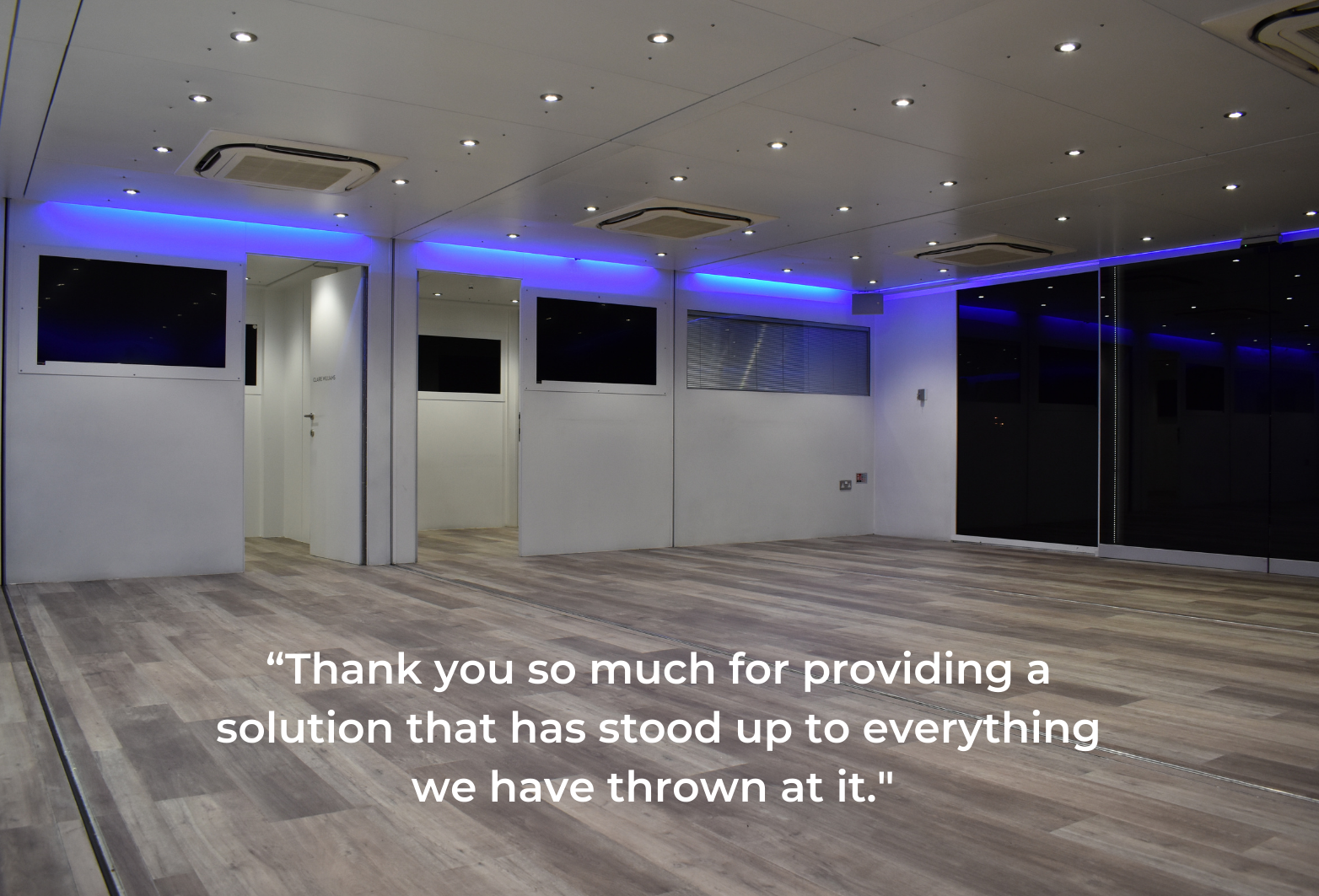 THE SOLUTION
A leading Formula 1 team was looking for a flooring solution for their motor home that was quick to install and offer a great amount of flexibility, as well as superior durability.
Flooring contractor, MDA Contracts, recommended installing Luxury Vinyl Tile from Forbo.
Knowing that ease of uplift for cleaning and replacement would be imperative for the customer, they also recommended adhesive-free installation.  IOBAC High Grab Resin was applied to the sub-floor, and IOBAC MagTabs were then used to fit the standard backed LVT tiles.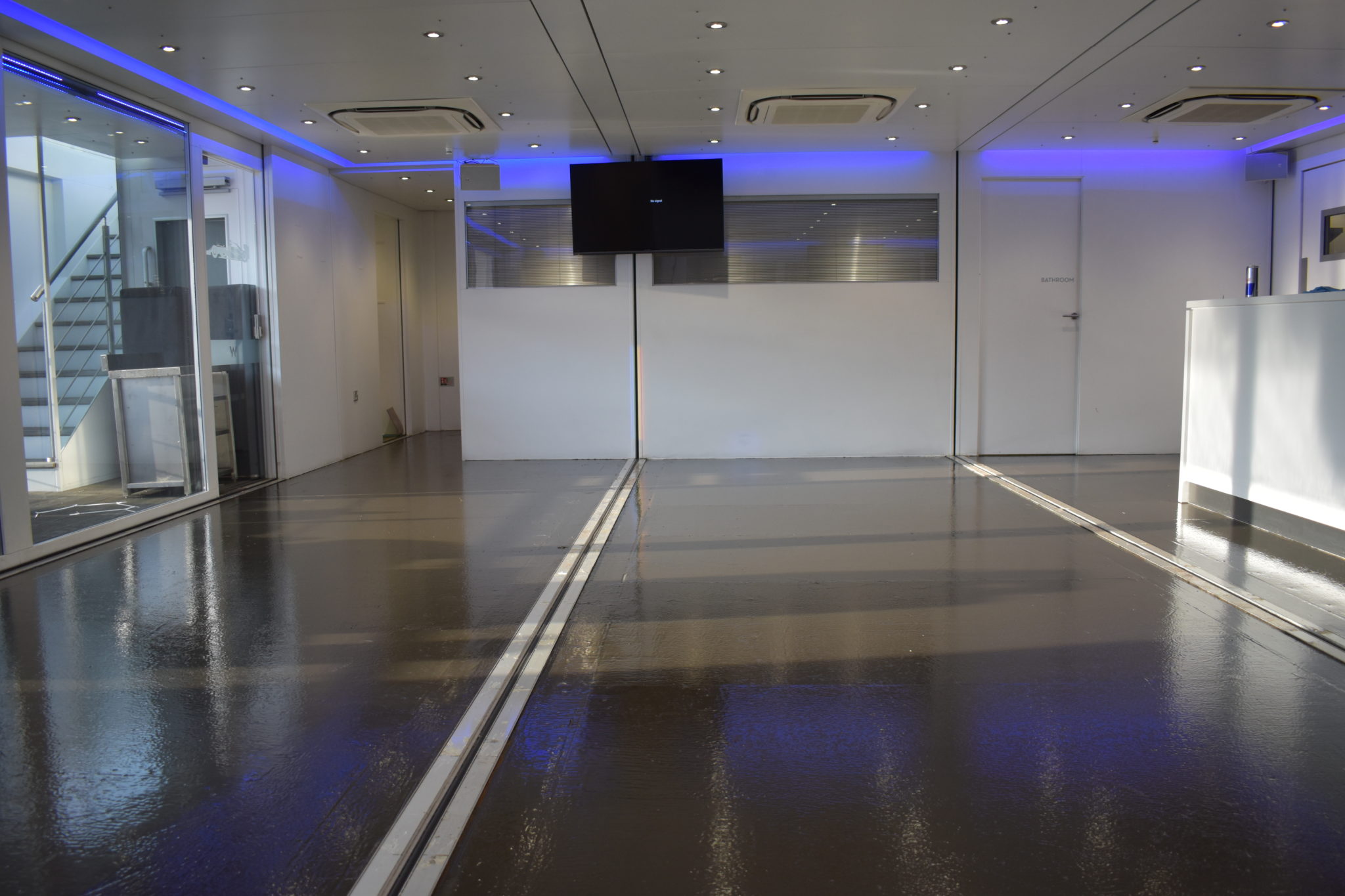 Magnetically receptive resin laid to sub-floor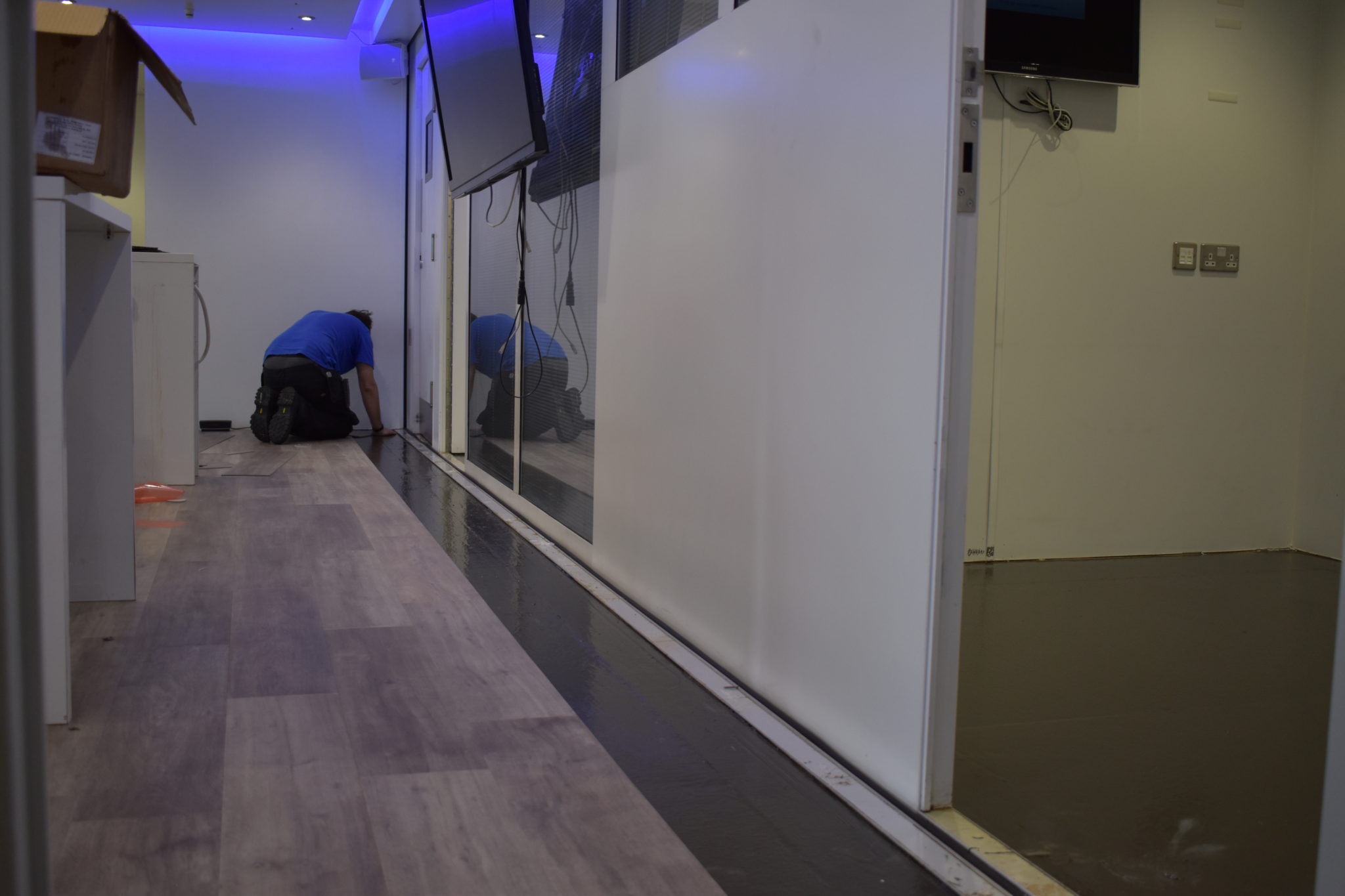 LVT planks with standard backing installed with IOBAC MagTabs
MDA Contracts completed the installation in early 2018 just prior to the unit leaving for testing in Spain, and the flooring is still performing well in 2022, despite extremely heavy usage.
The motorhome is due a new look for the 2022/23 season and the F1 team is very happy to use the same solution again, as it has proved itself to be more than up to the job.
The original resin base can be reused with new flooring on top, saving material and labour costs during the refit.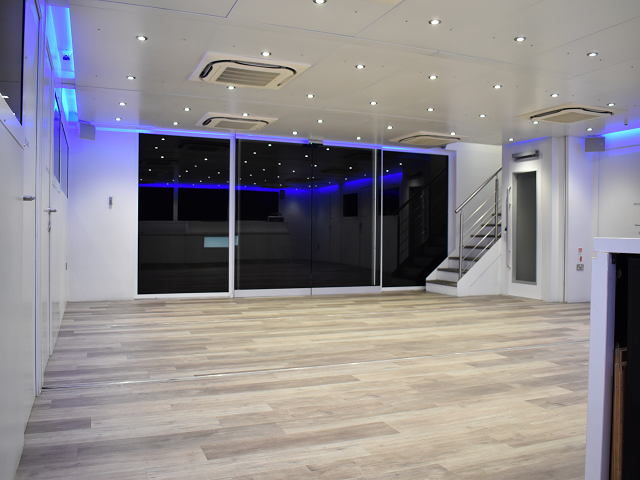 Initial installation in 2018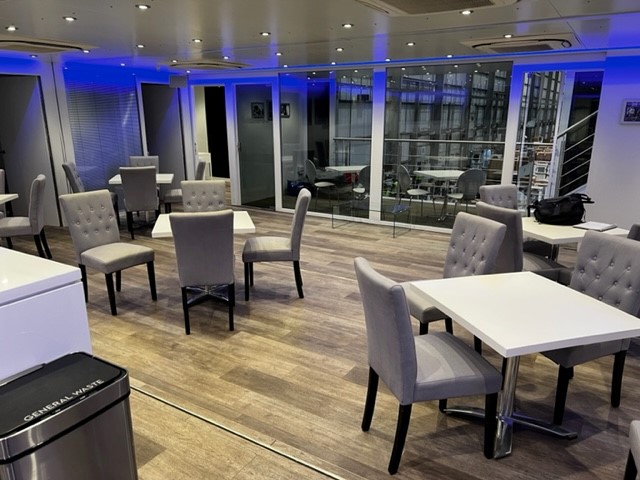 Still looking good in 2022

IOBAC High Grab resin protects the sub-floor and all the metal parts that form the units by creating a water-resistant barrier.
The MagTabs use unique 2-dimensional grip to hold the LVT tiles securely in place, even under extremely high footfall.

Individual tiles can be uplifted quickly, cleanly and easily enabling the F1 staff to carry out cleaning, repairs and replacement without fuss.
This helps them to protect their brand image, and would have been impossible had the LVT been installed using adhesive-based methods.

As the resin forms a permanent, reusable base, it can be reused time and time again.
When the motorhome is refitted this year, the original base that was installed in 2018 will be reused, saving labour and material costs.