Adhesive-free MagTabs are being increasingly specified for office re-fit projects due to their speed of install, compatibility with different types and brands of floor coverings and clean uplift, enabling reuse and recycling.
Read on for examples of recent projects.   
Here and in the above picture, Milliken Floors Europe Change Agent LVT planks in complementary finishes were seamlessly installed on raised access flooring for this job in Aldgate, London.
Flooring contractor: Linear Contracts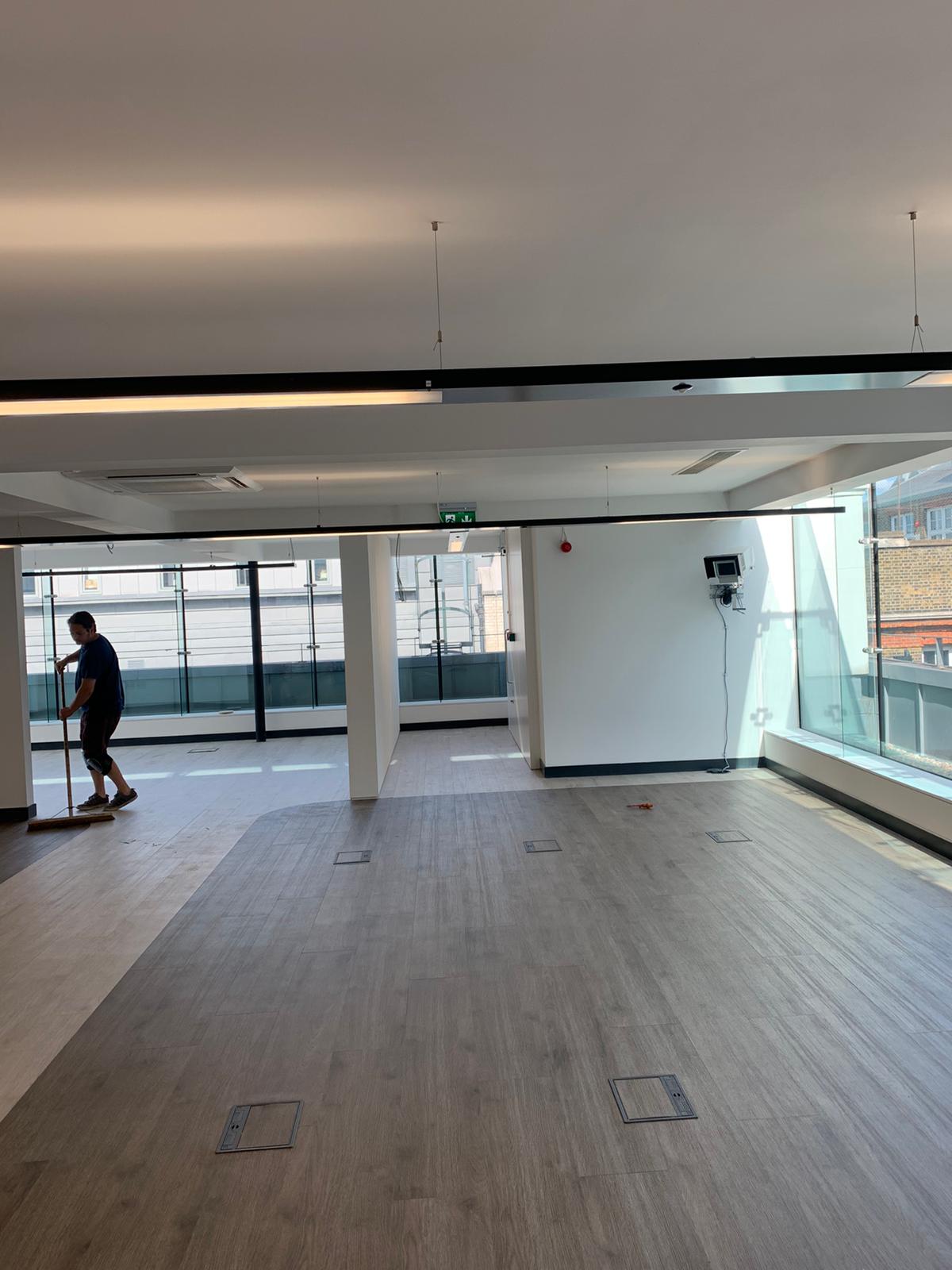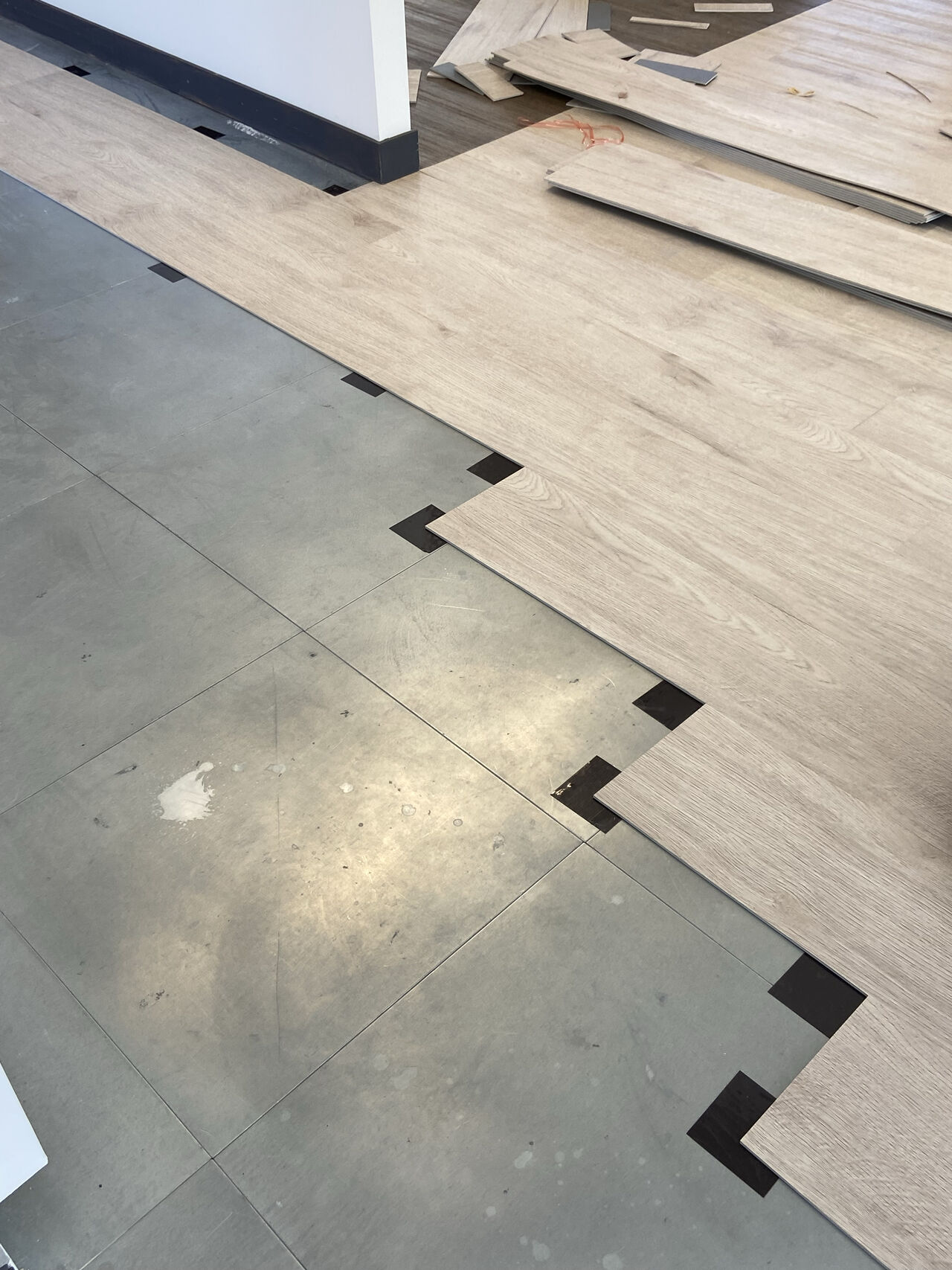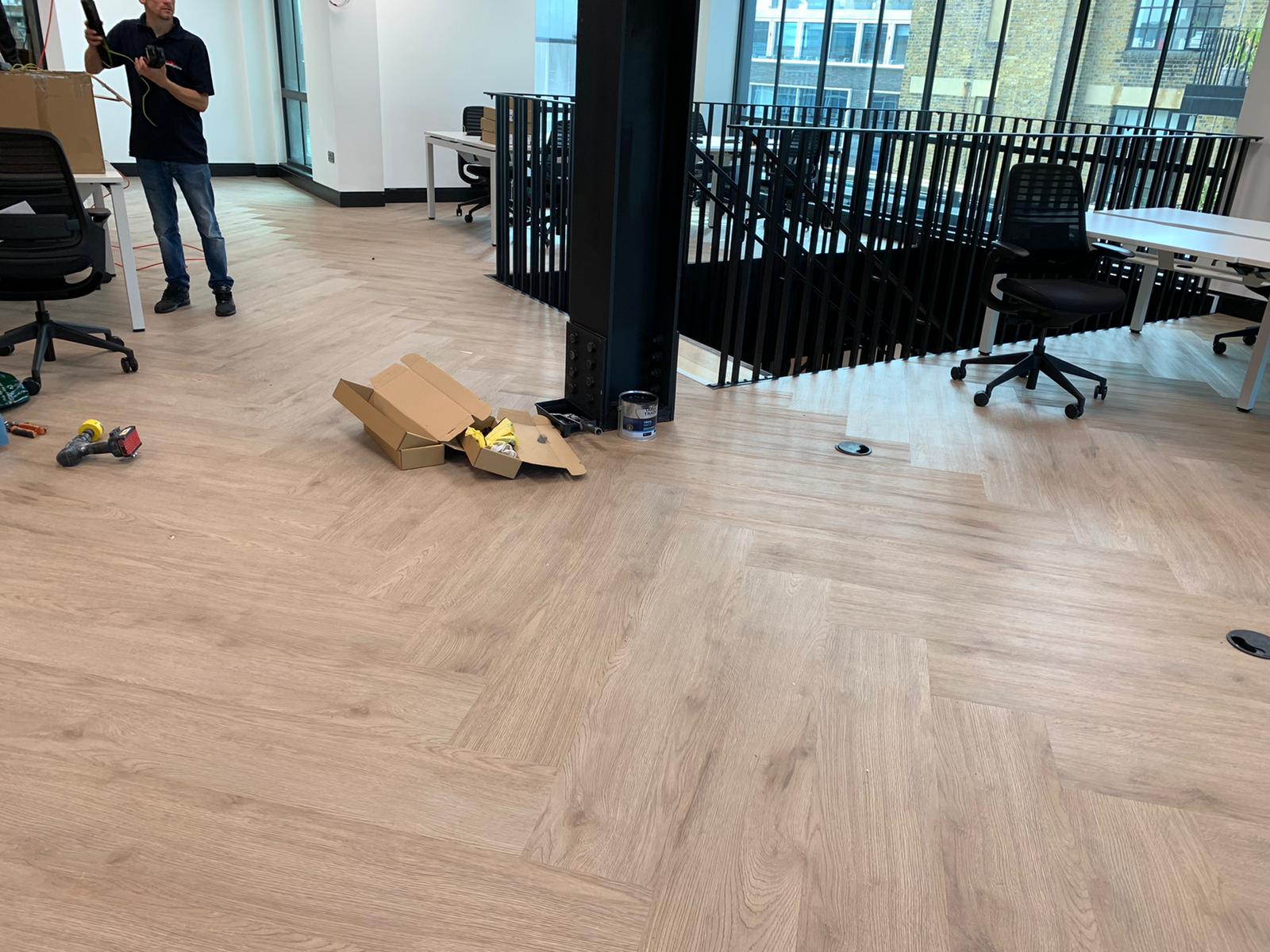 Another job installing Milliken Floors Europe LVT onto raised access flooring, but this time showing that MagTabs can be used to install LVT in a herringbone pattern, as well as straight lay.
The team at Linear Contracts are doing a fantastic job for this office fit-out for Kitt.
These images are of the installation in progress, but check out the drone footage via the link below to see the stunning finished results!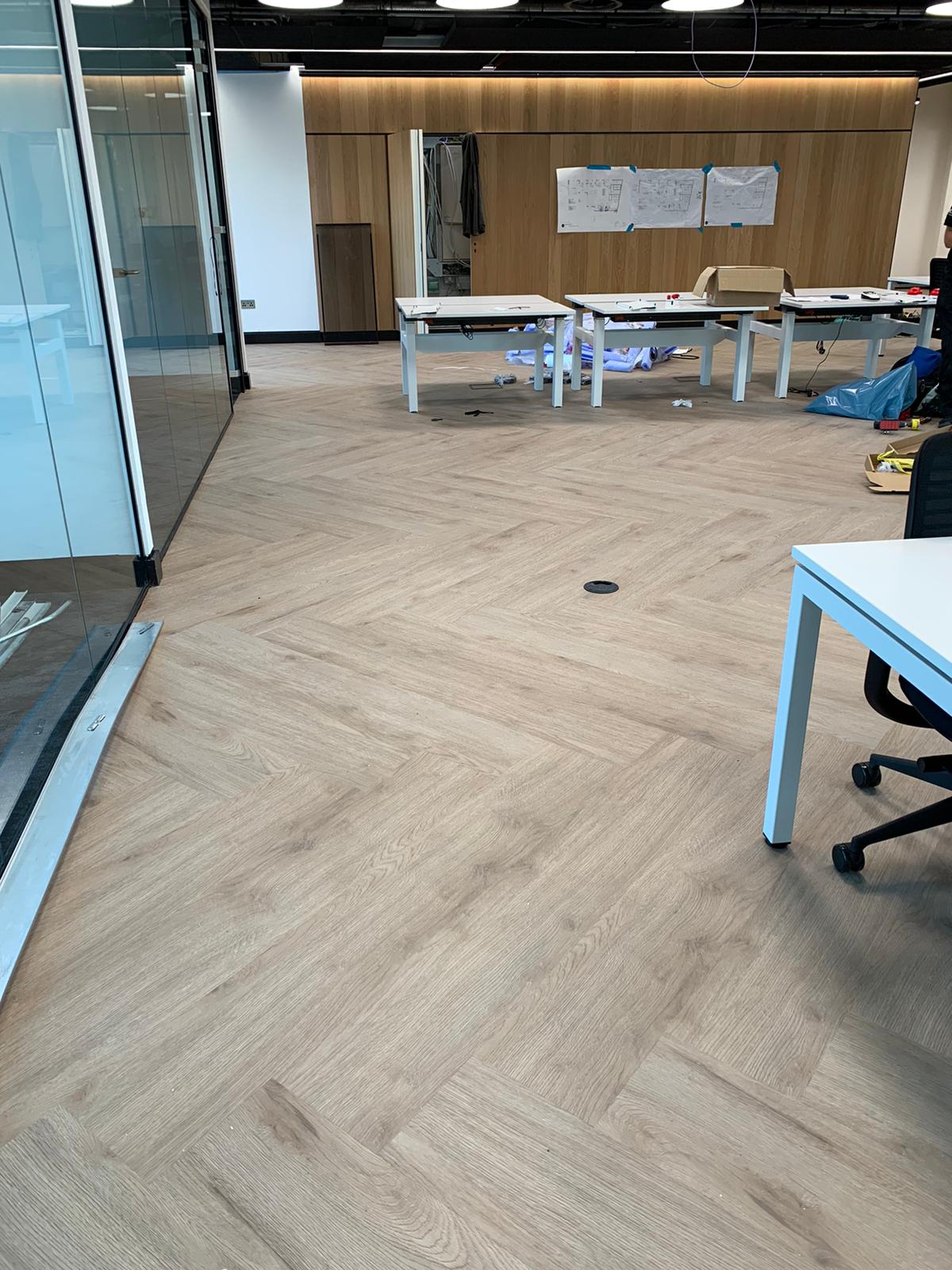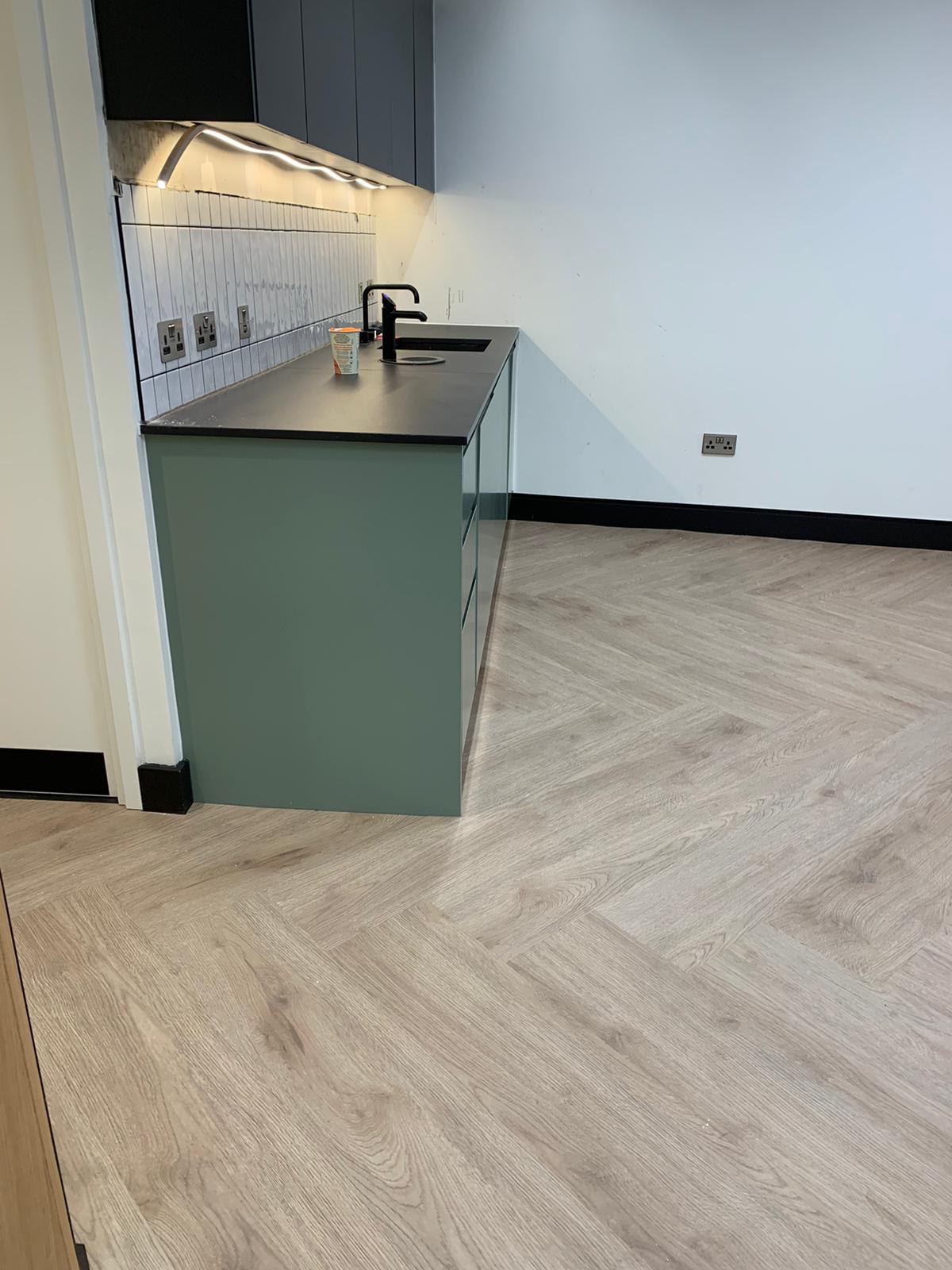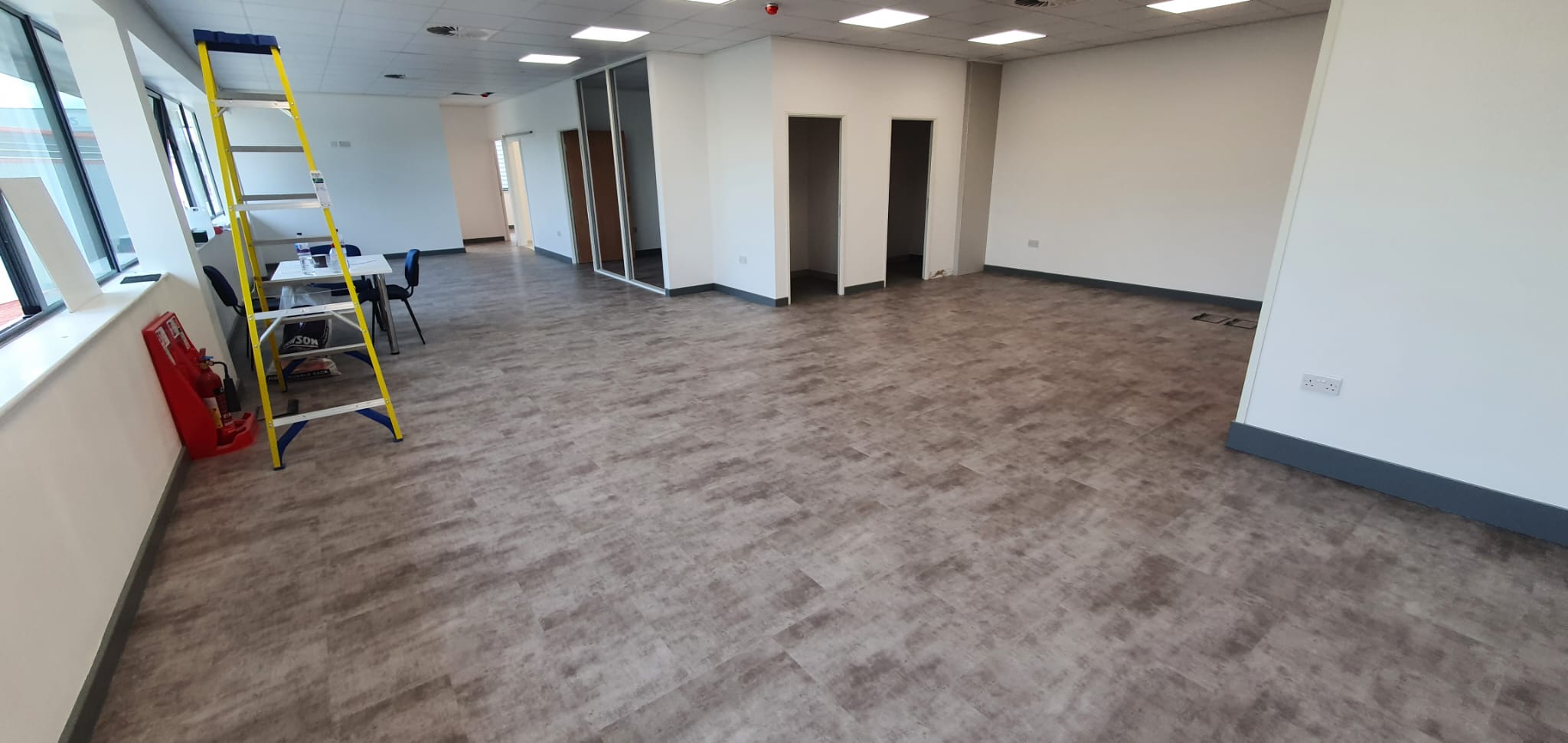 Flooring contractor IB Flooring fitted looselay vinyl tiles across this reception and treatment area using MagTabs for a quick, adhesive-free installation over metal raised access flooring.