Client prioritises sustainability with MagTabs
& new carpet tile kids on the BLOQ
THE CHALLENGE
Oxford Technology Park is a major new science and technology park providing the next generation of Office and R&D space at the heart of Oxfordshire's A34 Knowledge Economy spine.
Extending over 20 acres and with planning consent for 400,000 sq.ft. of built space, Oxford Technology Park is destined to form an integral part of the city's science and technology-based expansion.
Construction of over 150,000 sq. ft. is currently underway, starting with a landmark, three-storey lab-enabled Building One due for completion at the start of 2022.  Situated on the entrance into Oxford Technology Park, fronting Langford Lane and the Oxford London airport, this prestigious building offers 34,125 sq. ft. of flexible space, available to let in suites from 4,140 sq. ft. for office, laboratory, and R&D use.
Adjacent to Building One, is the HQ facility for LGC's The Native Antigen Company (TNAC), quickly followed by the next phase of development with The Innovation Quarter and further High-Tech Hybrid Buildings.
The developer, Hill Street Holdings, has a wealth of experience working in this sector. And knowing how conscious its prospective clients are of their carbon footprint, the project is planned to be the most sustainable science and technology park in Oxfordshire, with a target of BREEAM Excellent certification on all buildings.
The developer was therefore looking to specify a sustainable flooring solution that would support these aims and meet the increasing number of tenant specifications for circular, recyclable materials.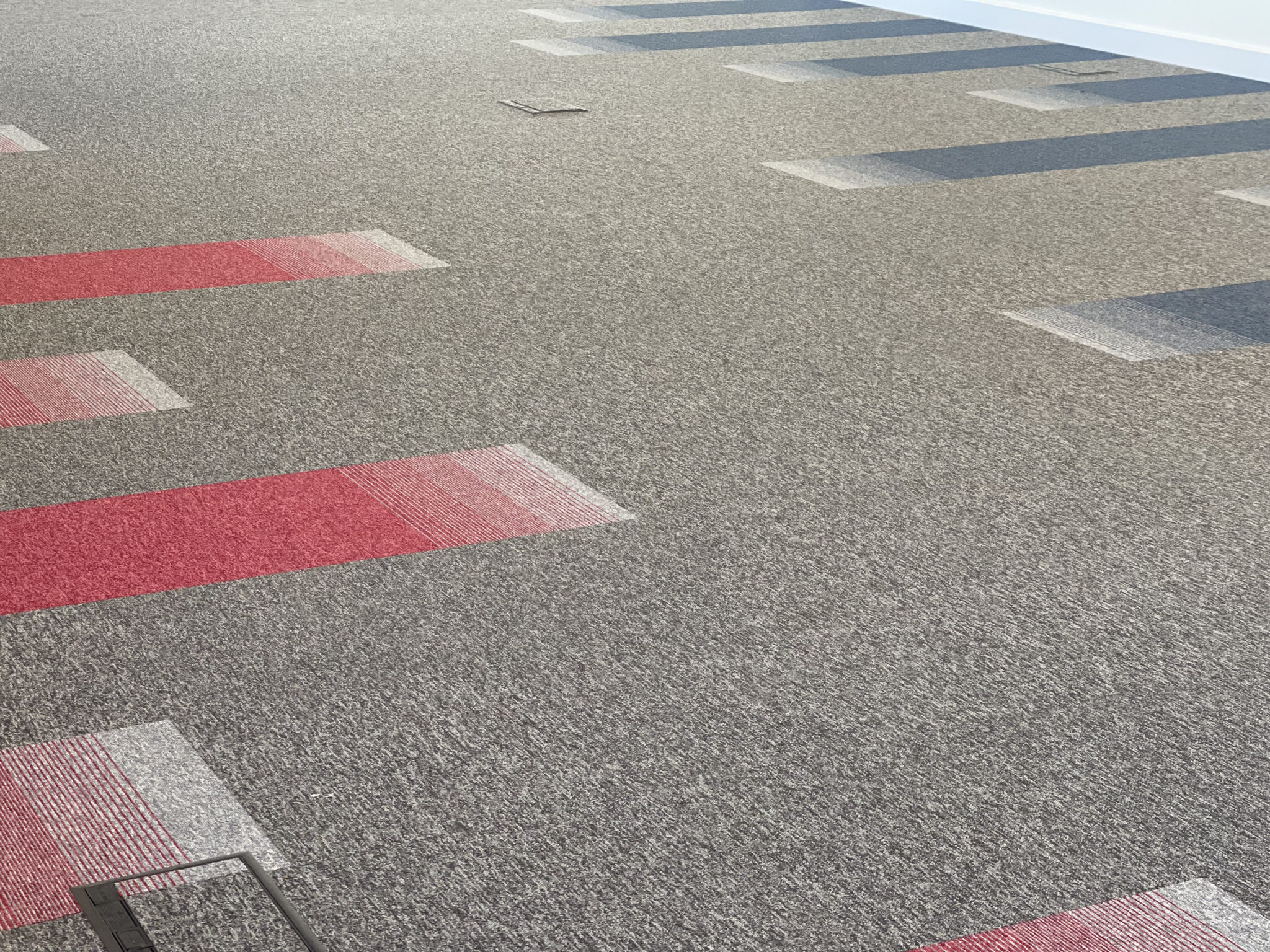 THE SOLUTION
Working closely with their chosen flooring contractor, Lucca Contracts, the developer specified carpet tiles from BLOQ to be installed across 36,000m2 of raised metal access flooring.
BLOQ has its roots in the Betap Group, which has over 100 years of experience manufacturing sustainable and cost-effective carpet collections.
The client chose a combination of BLOQ's Tradition and Connexion 50 x 50cm tiles for a creative design that connects the main grey area to more pronounced zones in red and blue.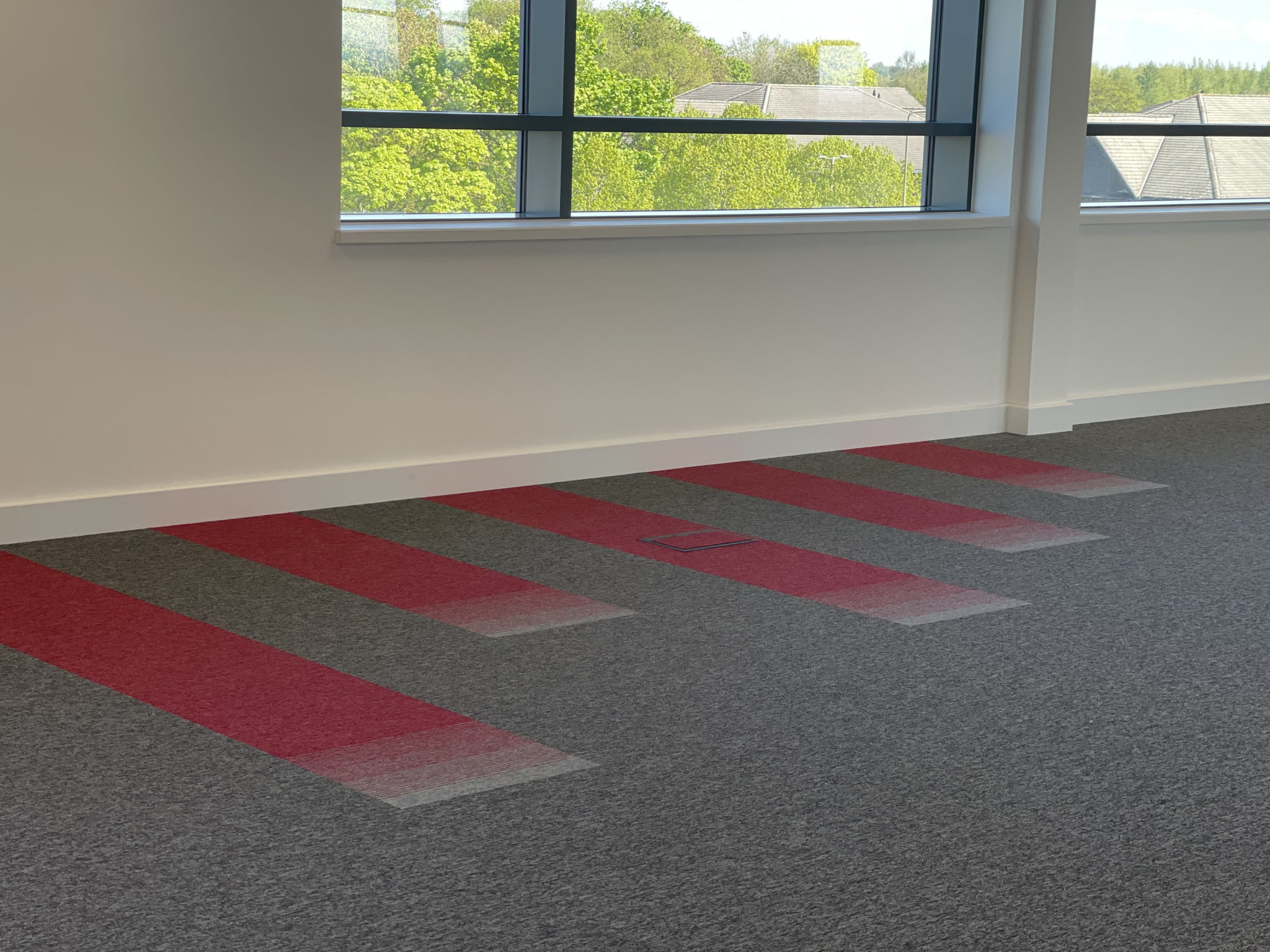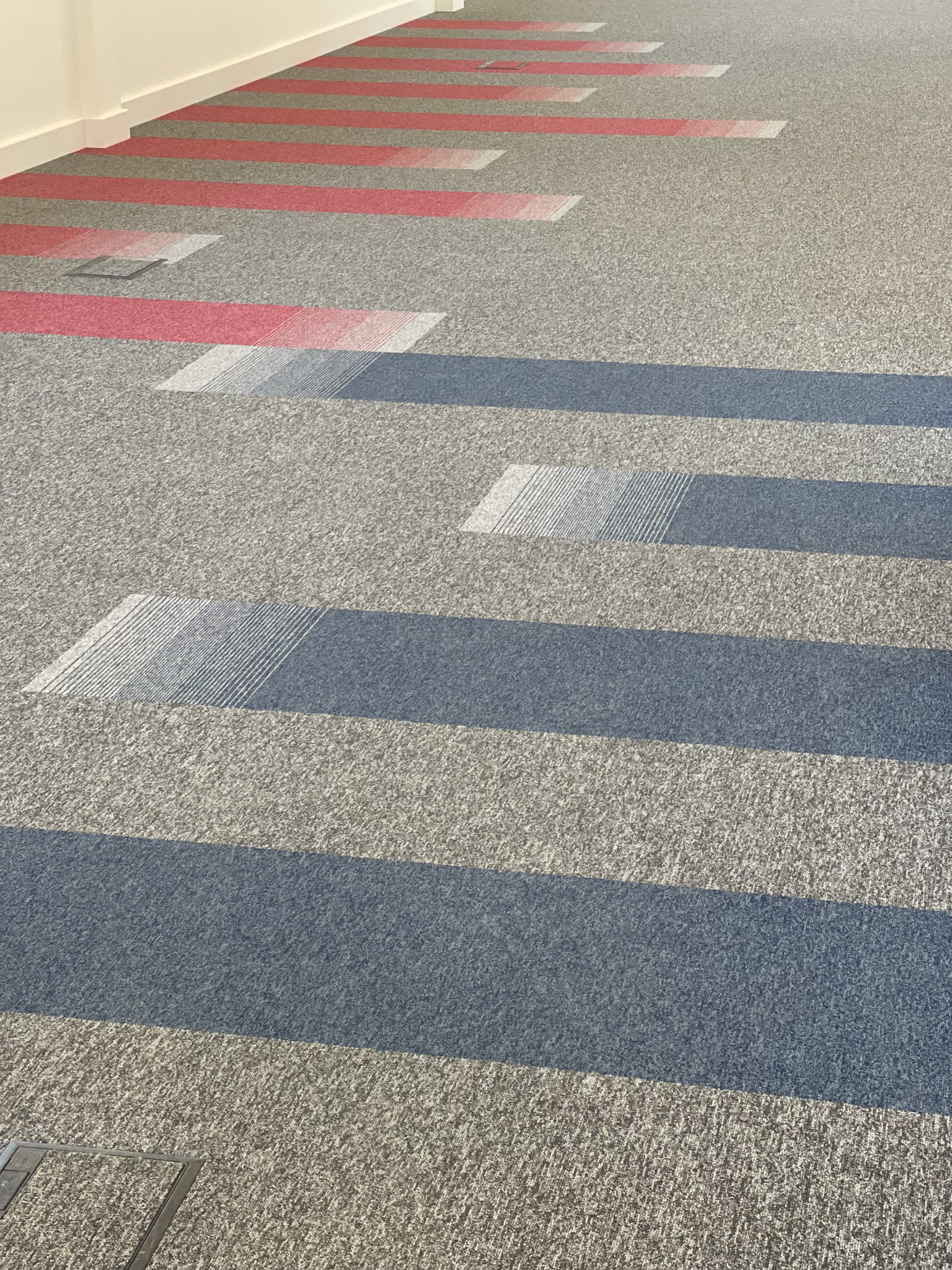 ​With sustainability in mind, the developer wanted to ensure that the raised metal access flooring would be kept as clean and uncontaminated as possible for future tenants, and that the carpet tiles could either be reused or easily recycled at the end of their life.
They therefore specified adhesive-free installation using IOBAC MagTabs.  These clever little tabs enable carpet, LVT and woven vinyl tiles to be installed fuss-free and stay securely fixed under even the heaviest of footfall.
Tiles can be uplifted cleanly and easily, leaving the access floor uncontaminated and immediately ready for the next installation, and the floor covering able to be reused or recycled.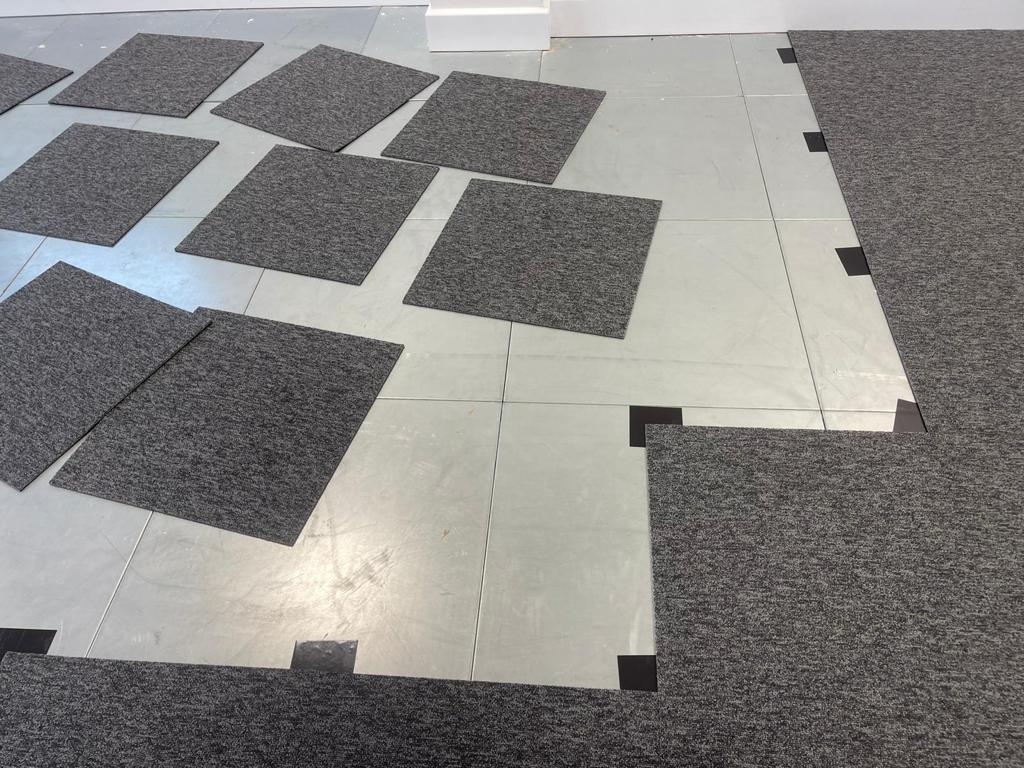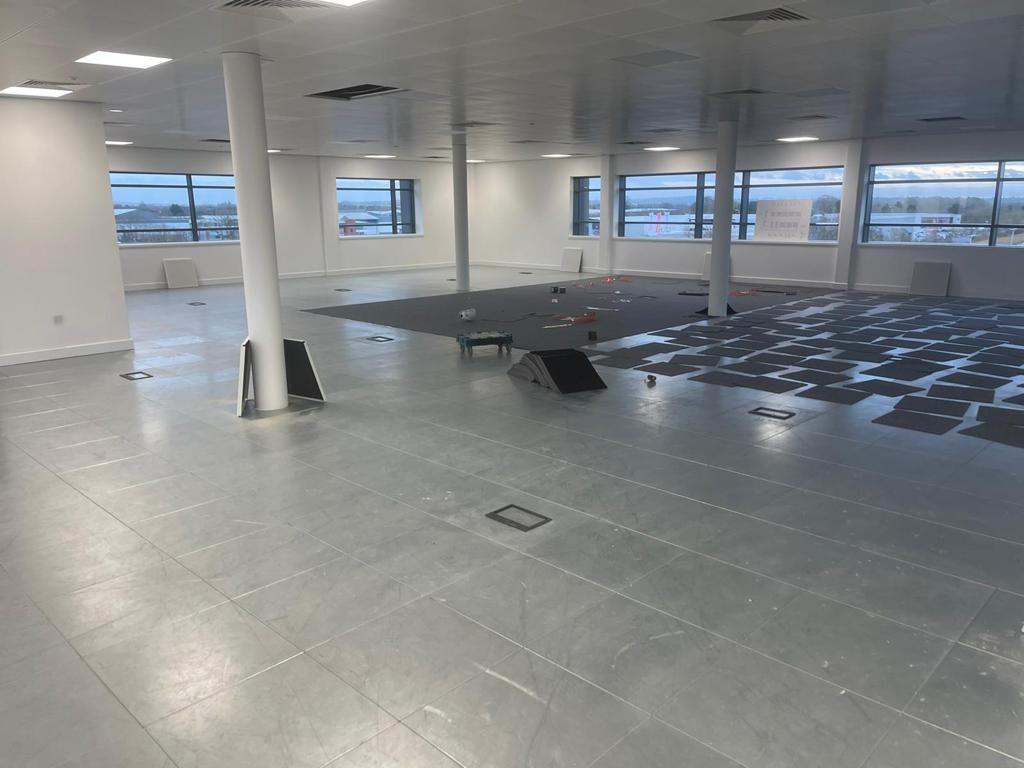 THE BENEFITS
IOBAC MagTabs represent a better way to install flooring.
BETTER FOR …. THE ENVIRONMENT
Circular Flooring, Made Easy
> MagTabs extend the life of floor coverings such as carpet tiles via reuse, rather than being sent to landfill.
> All VOCs related to adhesives and sealants are eliminated.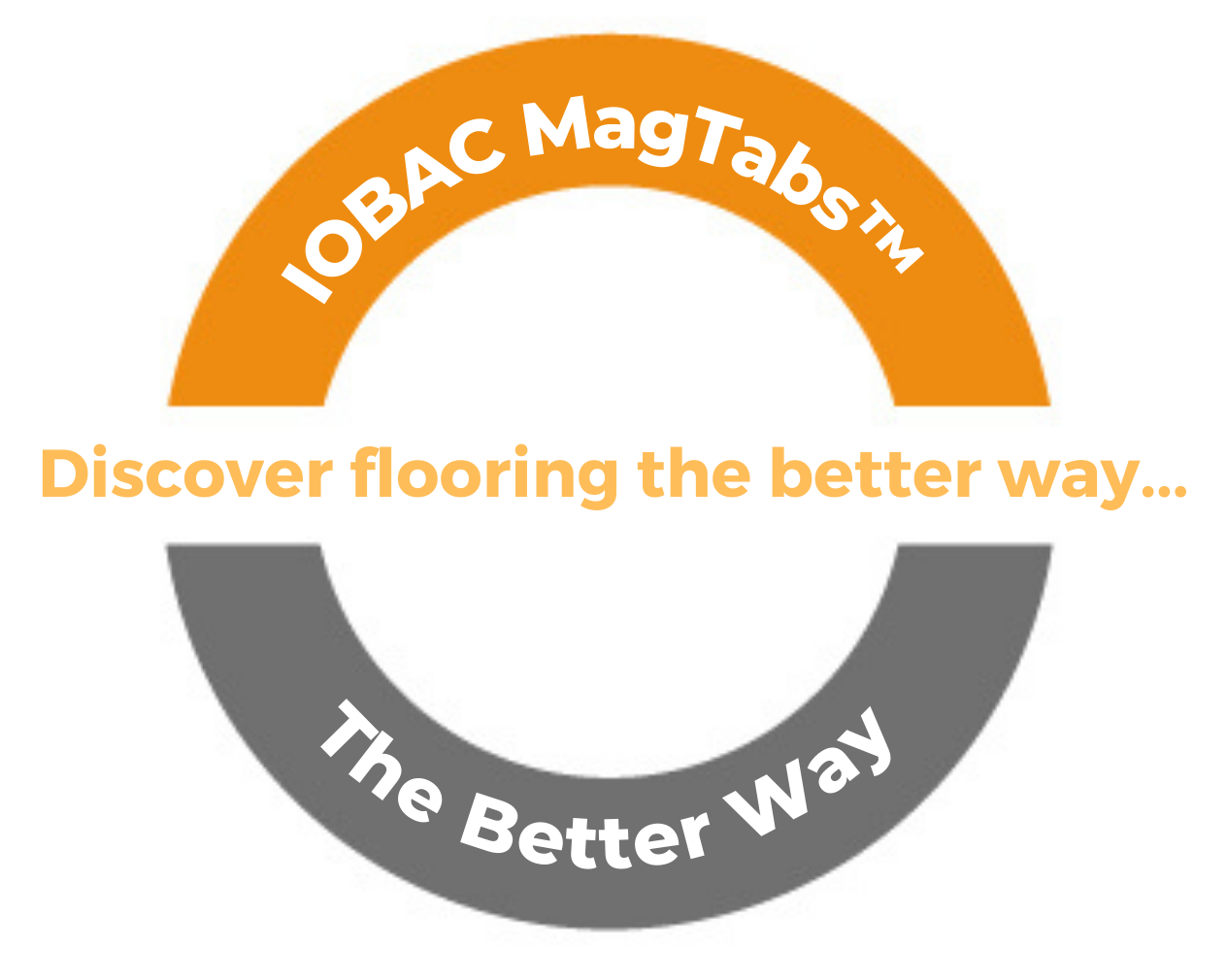 > Material efficiency – MagTabs cover only 4-8% of the floor.  Wet adhesive and even other friction based/peel and stick methods require 100% coverage.
> Credits for reuse of materials can be earnt within BREEAM as follows:
Mat 01: Life Cycle Impacts
Up to 6 credits for the reuse ofmaterials
Mat 06: Material efficiency
1 credit for material use optimisation
e.g. "Floor coverings: can existing floorcoverings be reused on or off-site?"
Wst 01: Waste Management
Up to 7 credits for reduction of waste e.g. for used carpet tiles
3 points for on-site reuse of original carpet tiles
2 points for off-site reuse on other projects
1 point for direct recycling via a manufacturer
Wst 06: Functional Adaptability
1 credit for measures accomodating futurechanges
e.g. Use of systems which allow easy replacement
BETTER FOR …. ASSET PROTECTION
Using adhesives to install floor coverings can result in costly damage to the sub-floor and expensive disposal costs.
In a typical 1,000m2 project, assets worth
£55,000
(metal raised access floor and flooring)
are contaminated just by using £1,000 worth of adhesive!
Repairing the damage, and disposing ofthe contaminated floor covering, will cost approx
£15,000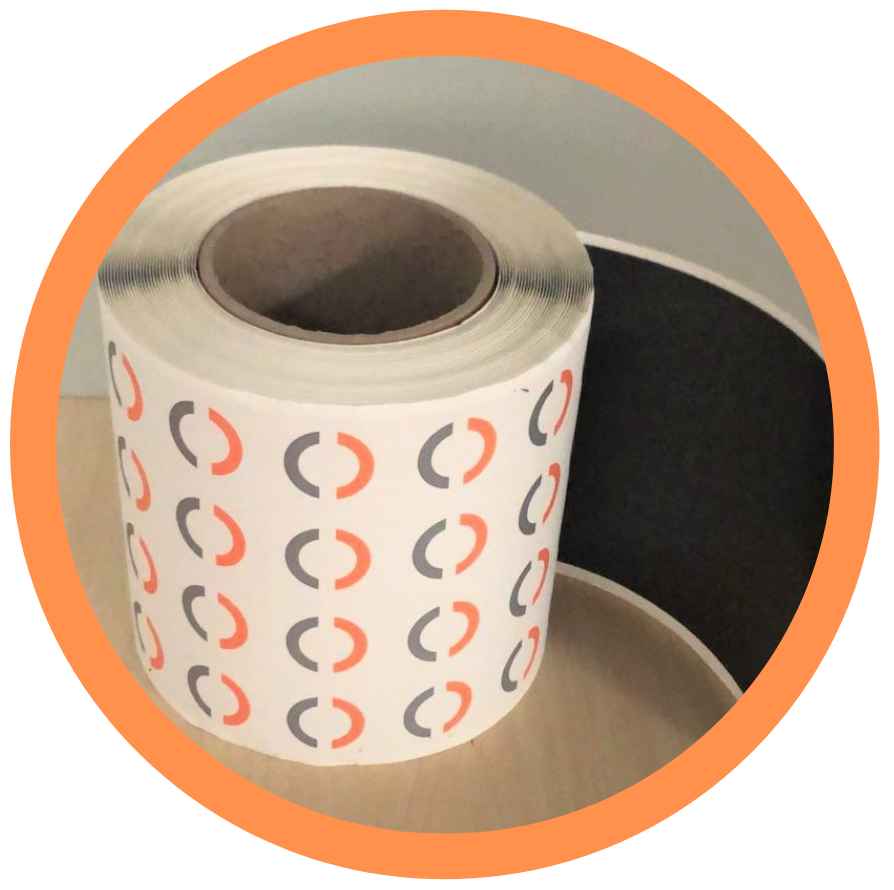 But installation using MagTabs keeps the access floor clean and ready for immediate reuse,
with
ZERO
mess,
cleaning or
dilapidation costs.
Plus, with adhesive-free MagTabs, access to services beneath raised flooring and/or replacement of any damaged tiles is easy.
Simply lift up the damaged tile and replace in a matter of seconds.
No specialist contractors are needed, significantly reducing repair and maintenance costs.
BETTER FOR …. DESIGN FLEXIBILITY
A perfect match for today's ever changing spaces
No limits on design – a universal fixing system, MagTabs can used to seamlessly install a wide variety of floor covering types, including carpet tile, Luxury Vinyl Tile, wood, ceramic and woven vinyl from leading manufacturers.
Finishes can be easily swopped in and out for a design solution that's
RE [usable]
RE [configurable]
RE [versible]
and able to flexibly adapt with the space.
"[Post Covid] the relationship between the experiences and the places we value is more important than ever before."
Source: Gensler Design Forecast 2021