Flooring technology experts IOBAC UK Ltd discuss the advances in adhesive-free flooring installation and its benefits – from supporting material reuse, to offering increased design flexibility and lifetime value.
 Ian Spreadborough, Co-founder and Director of IOBAC explains: "When it comes to specifying commercial interiors, we're told that the "take-make-dispose" days of thinking are thankfully over.  Over the past 12 months, we've seen a real increase in architects, designers and clients wanting to explore solutions that enable ease of disassembly and material reuse to contribute towards ESG targets.
Due to the absence of contamination, installing flooring using adhesive-free methods means that both the floor coverings and sub-floor are completely recoverable and can be easily reused or recycled.
Not only is that beneficial to the environment, but as the flooring is cleanly and easily uplifted, designs can be much more agile and better suited to today's changing spaces.
And when you also consider the financial benefits that this method offers, then it's clear to see why specifiers are increasingly choosing adhesive-free as the better way to install flooring."
Better for The Environment
It's estimated that buildings have 30-40 fit outs during their lifecycle with around 300 tonnes of fit out waste going to landfill every day.
Floor coverings contaminated with adhesive are often sent for incineration or landfill after just one use.  Research by the Changing Markets Foundation concluded that an area the size of Birmingham, UK is thrown away every year, just in carpet alone.
Ian continues: "But when flooring is installed adhesive-free, it enables the material to have a second life, facilitating flooring take back and recycling schemes such as Tarkett's ReStart® programme.  Plus, the sub-floor, typically metal raised access flooring, requires little remediation or cleaning before being reused.  And by reusing materials and reducing waste in this way, we reduce associated embodied carbon.
Sustainability assessment methods such as BREEAM® and SKA rating® recognise this contribution towards circularity, awarding credits for reuse of flooring materials and waste reduction.
And the recent Circular Buildings Toolkit developed by Arup and Ellen MacArthur Foundation advocates "reversible connections" such as adhesive-free installation, as there is no damage to individual elements, so they can be reused."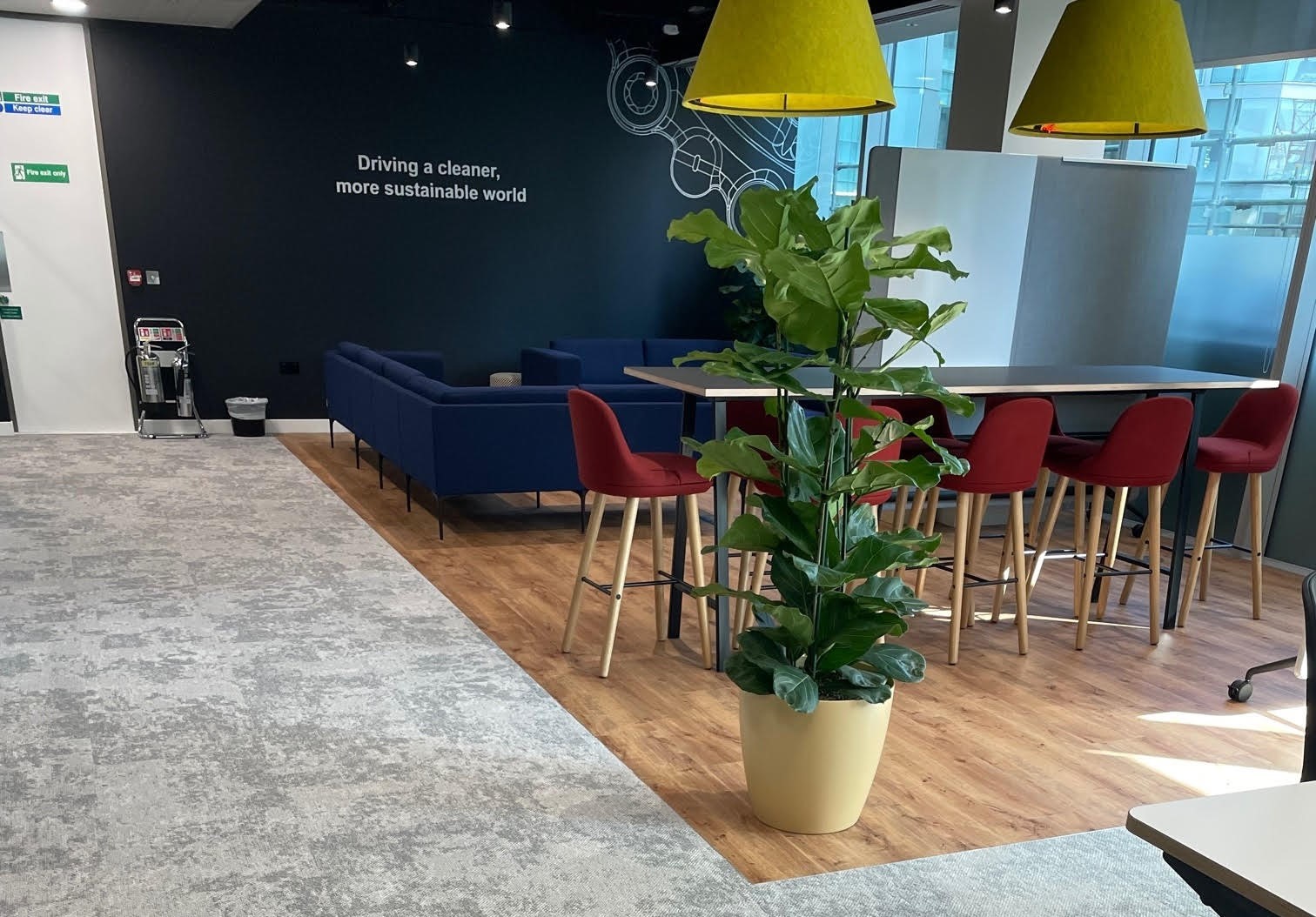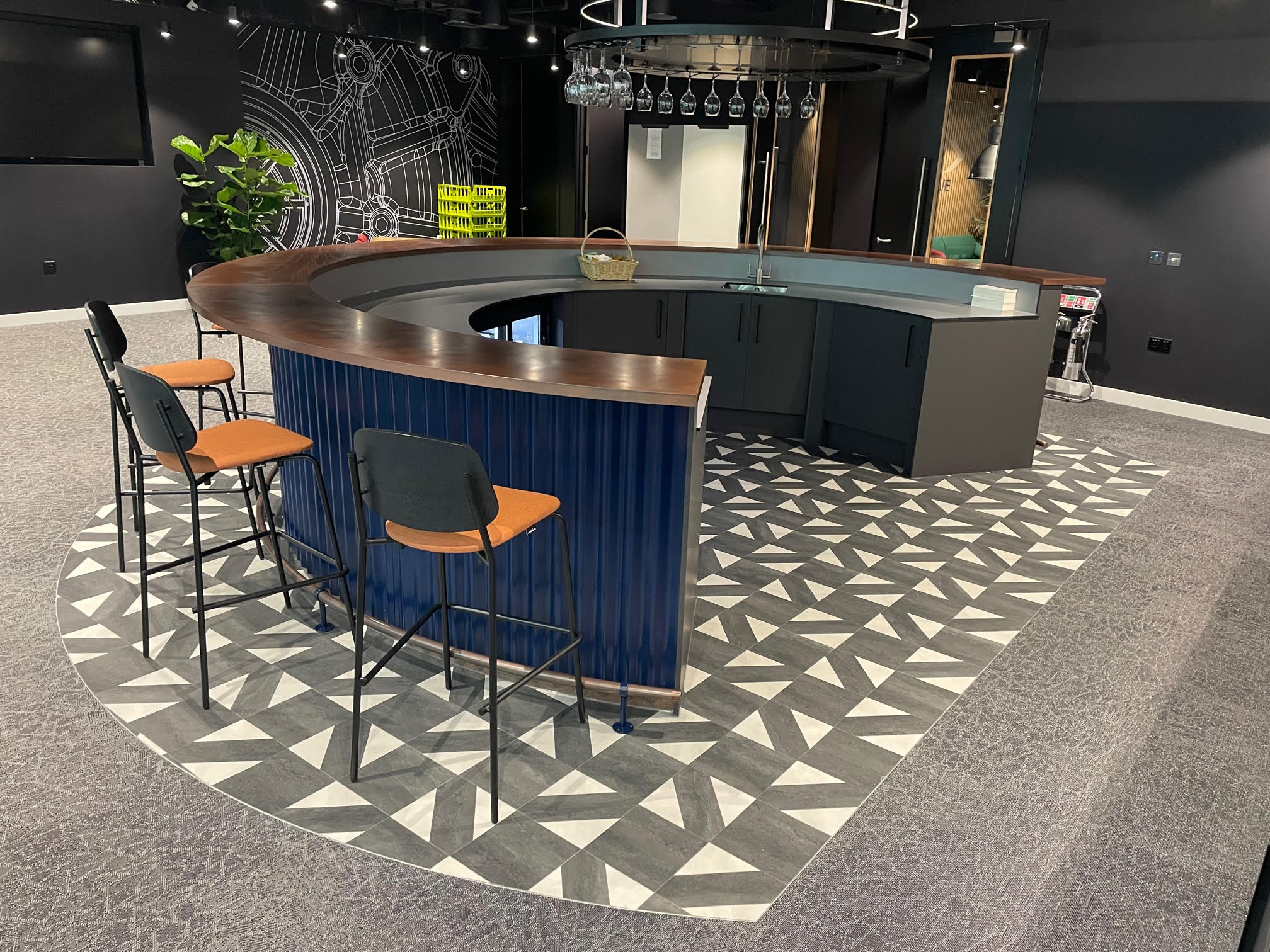 For ease and speed of installation, the contractor, Delta Commercial Flooring, needed an adhesive-free installation method for raised metal access flooring that was compatible with all flooring specified: Luxury Vinyl Tiles from Tarkett, carpet tiles from Desso and woven vinyl tiles from Bolon.
Ian comments: "This project used our new MT4+ MagTabs, which are thinner, lighter, yet stronger than ever before.  Magnetic on one side and self-adhesive on the other, these smart little tabs not only hold the flooring tiles vertically to the sub-floor, but also interlock the tiles horizontally for unrivalled 2-dimensional hold.
MagTabs incorporate our patented Dual Grip technology which combines dry-tack adhesion with magnetism for phenomenal grab, even in high footfall areas, making this flooring that's "hard to shift, yet easy to lift".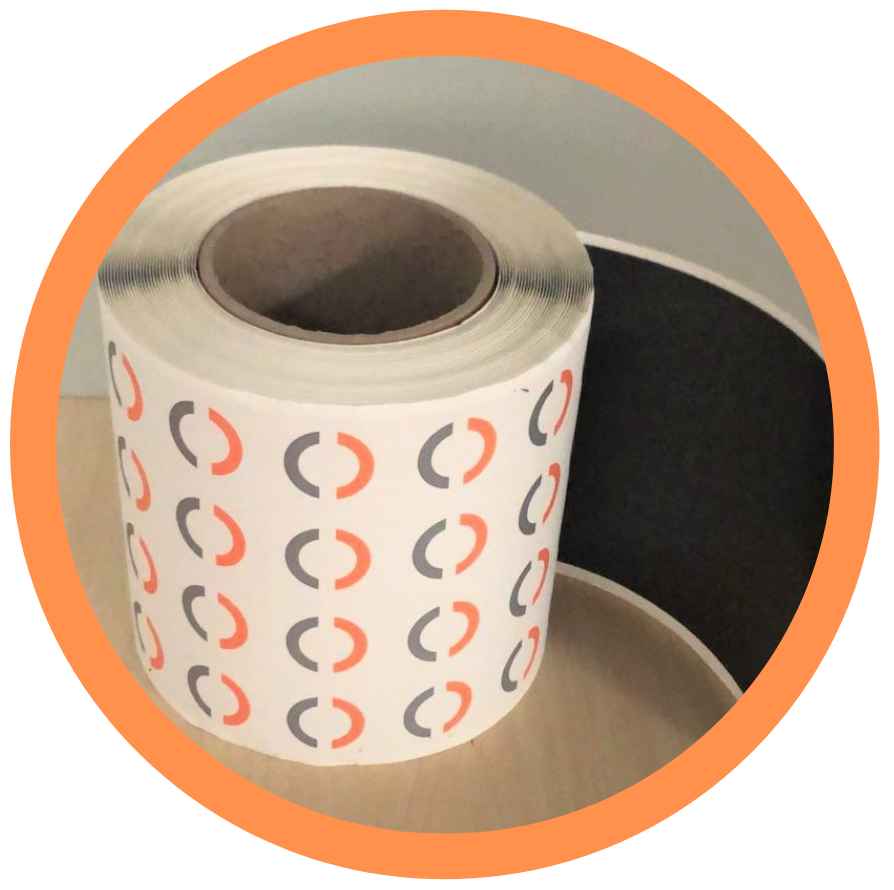 Better for Design Flexibility 
This ease of uplift means that flooring is no longer permanently fixed, making designs easy to deconstruct and repurpose.  With adhesive-free installation, flooring can be adapted more quickly to today's flexible space requirements, whether that's rental properties, flexible work environments or pop-up retail spaces.
IOBAC's adhesive-free installation solutions are universal fixing systems, so design choice is not limited to one brand or flooring type.  Specifiers can seamlessly combine different flooring types and/or brands in the same space.
IOBAC solutions are not just limited to use on metal raised access flooring either.  Other sub-floor options include magnetically receptive resins and a dry-laid underlay, Ezy-Install, onto which standard-backed floor coverings can be installed using MagTabs.
The system has been used to install carpet tiles, Luxury Vinyl Tiles and woven vinyl from leading flooring brands including Shaw Contract EMEA, Milliken, Balsan, Bolon, BLOQ, Forbo, Tarkett and Desso in multiple projects.
CASE STUDY: An example of a particularly demanding project was the adhesive-free installation of Forbo Luxury Vinyl Tile within the hospitality motor home of a leading Formula 1 team.    IOBAC High Grab resin was applied to the sub-floor to form a magnetically receptive base – this is a VOC-free, odourless plant-based resin with ferrosilicon additives made from scrap iron.  MagTabs were then used to install the Forbo LVT on top.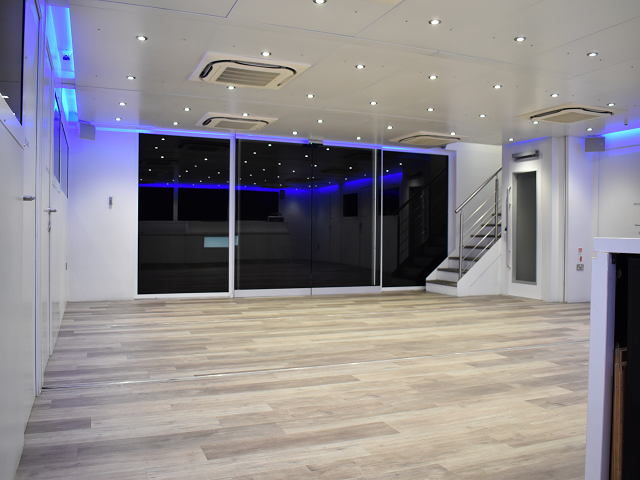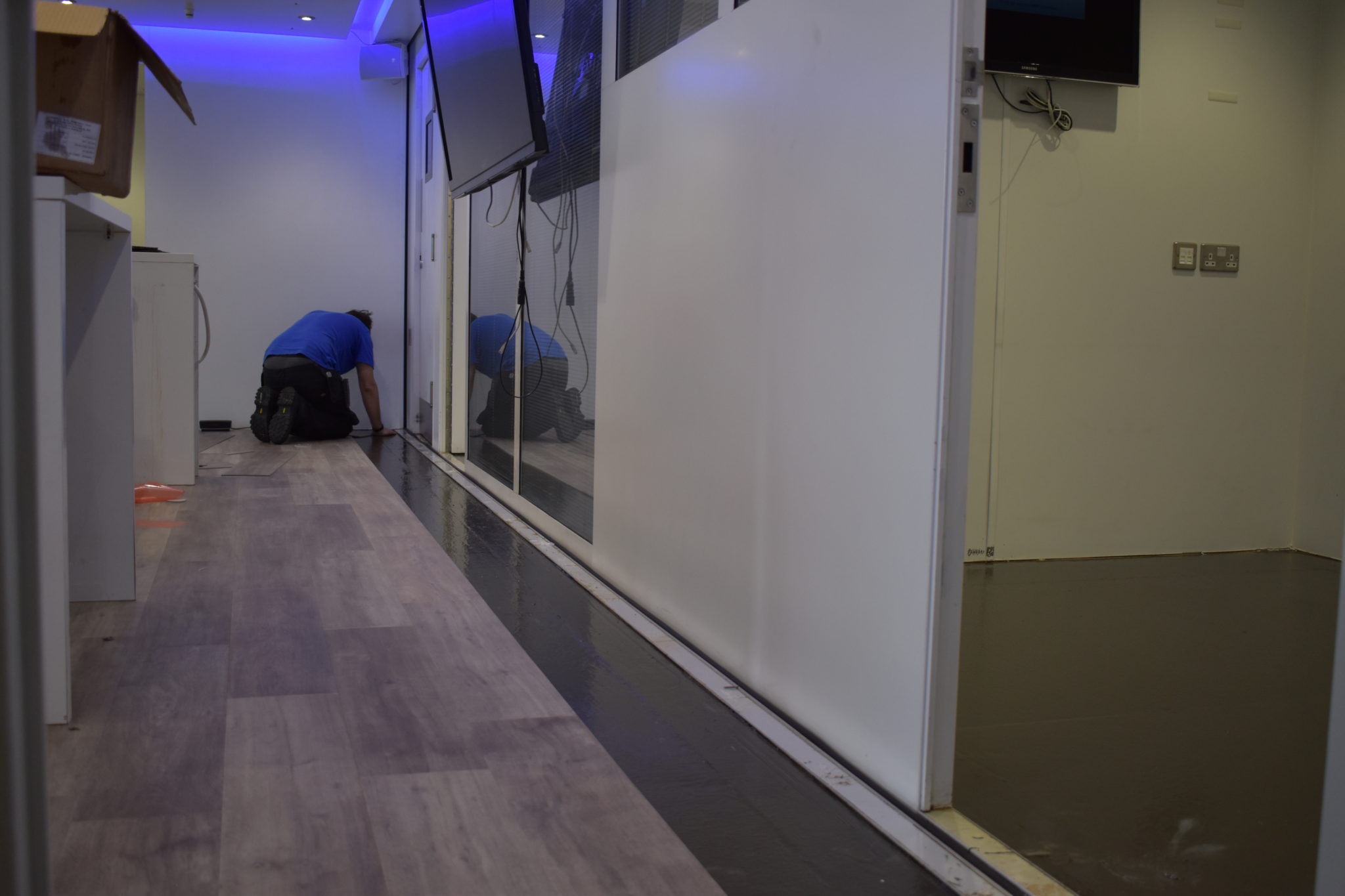 Ian continues: "This project was completed by the contractor MDA Contracts in early 2018.  The unit experiences high footfall over race weekends, then is packed with heavy equipment and transported onto race locations all over the world.
Despite these demanding conditions, the flooring has performed so well that the team will be using the same system for its 2022/23 season redesign. And as the resin forms a reusable base, all they'll need to do is uplift and replace the floor tiles.
We call this "flex-agility".  Designers can combine different flooring types, be creative with intricate designs, switch designs quickly and easily repurpose and demarcate spaces, all whilst knowing disassembly will be easy and sustainable."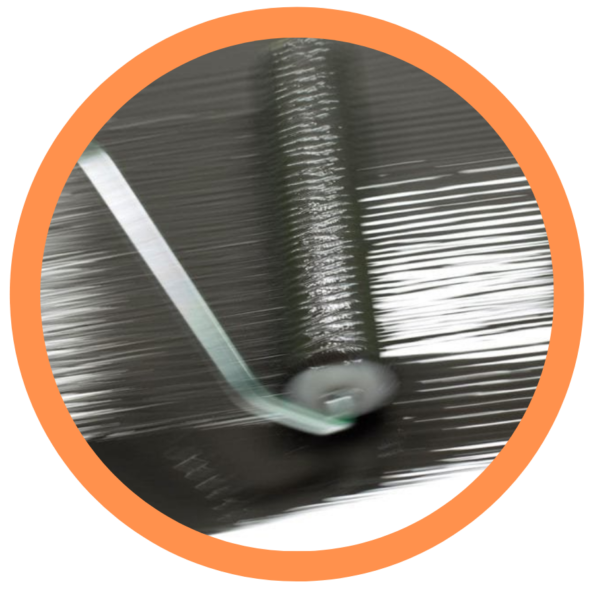 Better for Lifetime Value 
Sustainability and design need not come at additional cost with adhesive-free installation.
Using traditional adhesives such as tackifiers to install floor covering can result in costly damage to the sub-floor and expensive disposal costs for the contaminated floor covering.  Taking a 1,000sqm project, assets worth approximately £55,000 (the metal raised access floor and flooring) are contaminated by using just £1,000 worth of adhesive!  Whilst repairing the damage, and disposing of contaminated flooring, will cost at least £15,000.
Using adhesive-free MagTabs results in zero mess, cleaning or dilapidation costs of access flooring on uplift, and the floor covering can be reused, rather than disposed of.
Installation time is typically up to 3 times faster than traditional methods, reducing down-time and disruption to business operations.  And as the VOCs associated with adhesives are eliminated, there is no odour to trouble occupants.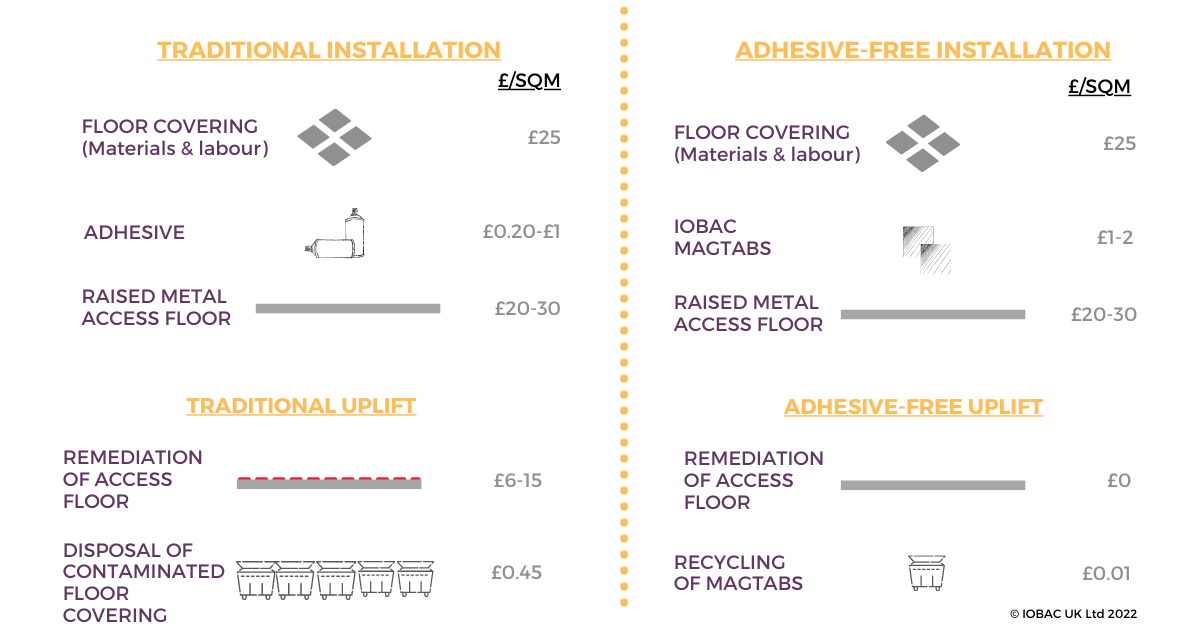 CASE STUDY: These benefits led to an American multinational supermarket chain specifying adhesive-free installation for the refit programme of its seven London branches.  Using IOBAC Express Cure Resin coupled with magnetic-backed LVT from MABOS®, the refits were carried out overnight so that stores were transformed with no effect on trading.
Replacement of damaged tiles or access to services beneath raised flooring is straight-forward, as individual tiles can be rapidly uplifted and replaced.  A self-maintenance solution with no specialist contractors needed, significantly reducing repair costs and minimising building disruption.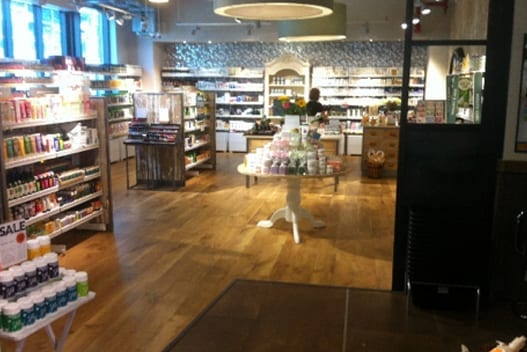 The Better Way for Flooring Installation
Ian concludes: "In all the focus on making flooring a circular material, we urge the industry not to neglect the installation method.
Adhesive-free installation represents a different way to approach flooring – it helps transform it from a single-use material to a flexible design element that can be reused, and repurposed multiple times before eventually being recycled.
It represents the sustainable choice, with design flexibility and operational cost benefits added in.  For modern spaces, it really is the better way to install flooring."
IOBAC have created an "Adhesive-Free Flooring Specification Centre", a one-stop shop of online resources including whitepapers, a downloadable "Specifier's Guide to Adhesive-free Flooring" CPD, case studies and technical data to make specification easy.  It can be accessed on their website at www.iobac.com/adhesive-free-flooring.