The impact of the COVID-19 pandemic will be deep-rooted and wide-ranging, and the fallout will likely touch all aspects of our lives in one way or another. Where and how we work will be no different.
While the use of coworking spaces will probably experience a short-term dip post COVID-19, the flexibility they offer may well pay dividends for businesses and workers in the long-term. This is for a few of reasons. Firstly, remote workers will still need somewhere to work and while we've all become more adept at working from home, for many people this isn't feasible forever.
Secondly, COVID-19 has shut down a quarter of UK businesses and more than a million companies are reported to be in "significant distress". This pandemic has already caused long-lasting economic damage and businesses – already encouraged by how well its workforces have adapted to remote working – may still want a place to call their own, but without the long-term contractual commitment. Coworking spaces can offer a happy medium: flexibility and typically cheaper rates combined with a semi-permanent base from which to work.
Whether it's coworking or conventional office spaces, the fallout from COVID-19 points toward a sustained period of flux for the commercial office sector.
Office spaces will generally be more fluid – they'll change hands, and some will be repurposed. Businesses may well look to de-densify their offices to mitigate any future disruption, meaning they'll need more of them to accommodate the same number of staff.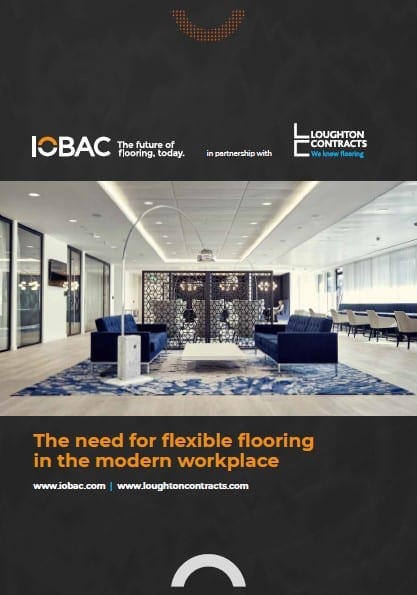 Whatever the outcome, in many cases this will mean new flooring. Now is as good a time as any to reevaluate our approach to office flooring – and flooring in general – and to choose a solution that's easier, more efficient, and crucially, better for the environment.
Download our new whitepaper developed in partnership with leading flooring contractor, Loughton Contracts, looking at solutions for flexible flooring for the modern workplace here