Wood has been a trusted flooring choice for centuries, with the first tongue-and-groove products invented in the late 1800s.
Beautiful and sustainable, wood flooring can be a fantastic enhancement to both commercial and residential interior projects.
So why make it magnetic?
Benefits Of Magnetic Wood Flooring
STRONG MEETS FLEXIBLE. TRADITIONAL MEETS TECHNOLOGY
Magnetic-backed wood products combine reliable tongue-and-groove locking with today's new installation technology for superior sustainability and convenience.
By magnetising the underside of the wood planks, the installation process is made much faster and easier as planks can be fitted directly to magnetically receptive bases such as  metal raised access flooring or our Ezy-Install Underlay.
Installation time can be more than halved versus traditional methods.  No messy sticking with adhesives, no fiddly clicking … just securely held, hard-wearing floors.
The process is quick, clean and intuitive – installation can easily be done by competent DIYers or tradespeople, no specialist fitters required.
The wood floor is securely held, yet can be cleanly and easily uplifted whenever needed, contamination-free.  The wood planks can be re-used again and again in different projects – a floor for life!
This video shows a 20m2 room fitted with wood flooring from Wood Flooring Engineered in just 3.5 hours – that's normally a 2 day job!

How Magnetic Wood Flooring Works
Magnetic wood flooring is comprised of 3 key layers as detailed below.
Thanks to our years of experience, IOBAC can advise on the best materials and processes required to magnetise a wood product for optimum performance – please contact us for further details.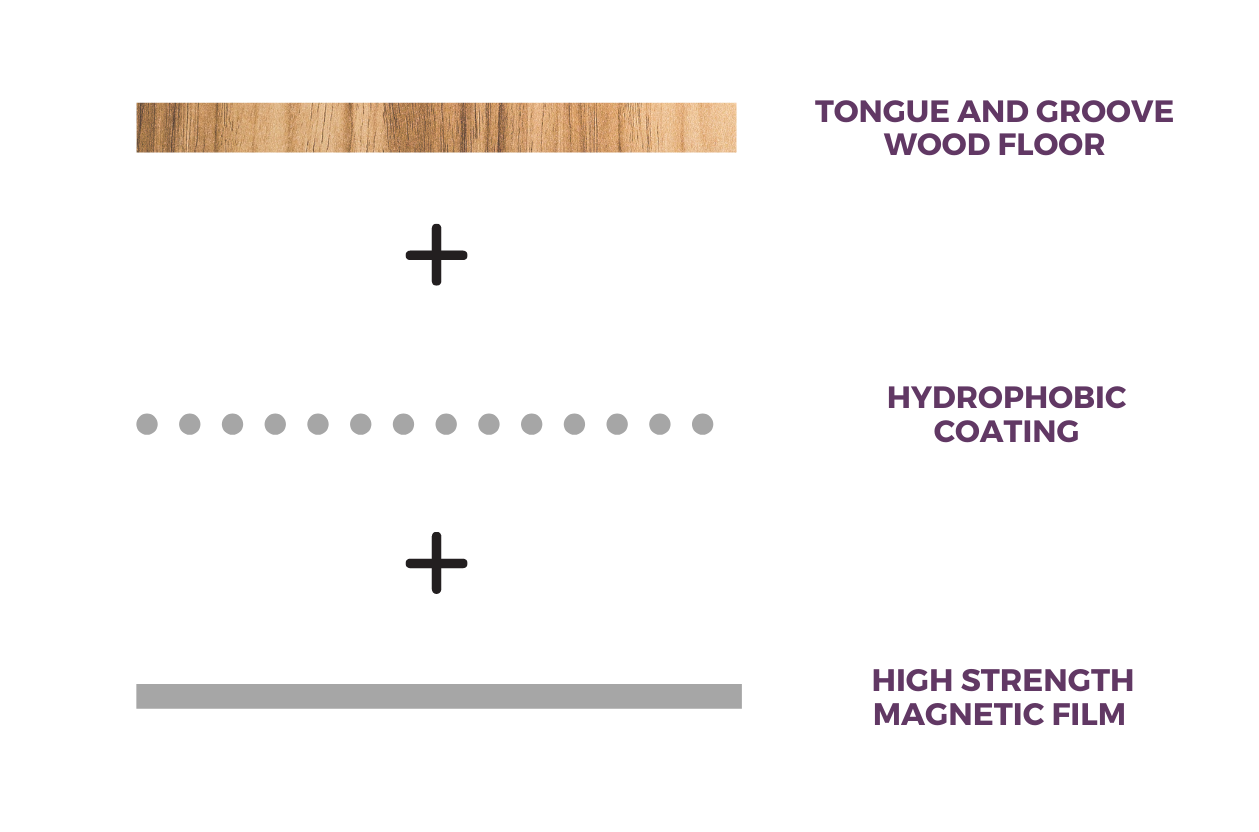 Tongue and groove wood floor
Holds planks horizontally with abutment
Resists vertical movement
Provides level expanse of floor
Protects against localised deviations of subfloor
Hydrophobic coating
Protects wood from moisture
Restricts movement, improving stability of product
High strength magnetic film
Adhered using super durable marine-grade adhesive
Protects the back of the wood from moisture
Provides the wood with extra vertical and horizontal grab to the magnetically receptive base
Applications of Magnetic Wood Flooring
Magnetic-backed wood can be installed onto the following magnetically-receptive bases:
1. Metal Raised Access Flooring
Metal raised access flooring is typically found in workplaces, data centres and retail spaces, as they easily facilitate access to electrical and data services below the sub-floor.
The magnetic wood flooring is simply installed directly onto the access flooring.  This simple process saves time, materials and downtime as compared to traditional methods which can involve adhering wood to a plywood base,
Quick installation – approx. 25sqm per hour
Easy access to floor void at data-points and agreed areas
Remove planks quickly
Access floor left clean and uncontaminated for next use
Steps involved in wood flooring installation on raised metal access flooring  – conventional vs magnetic wood flooring: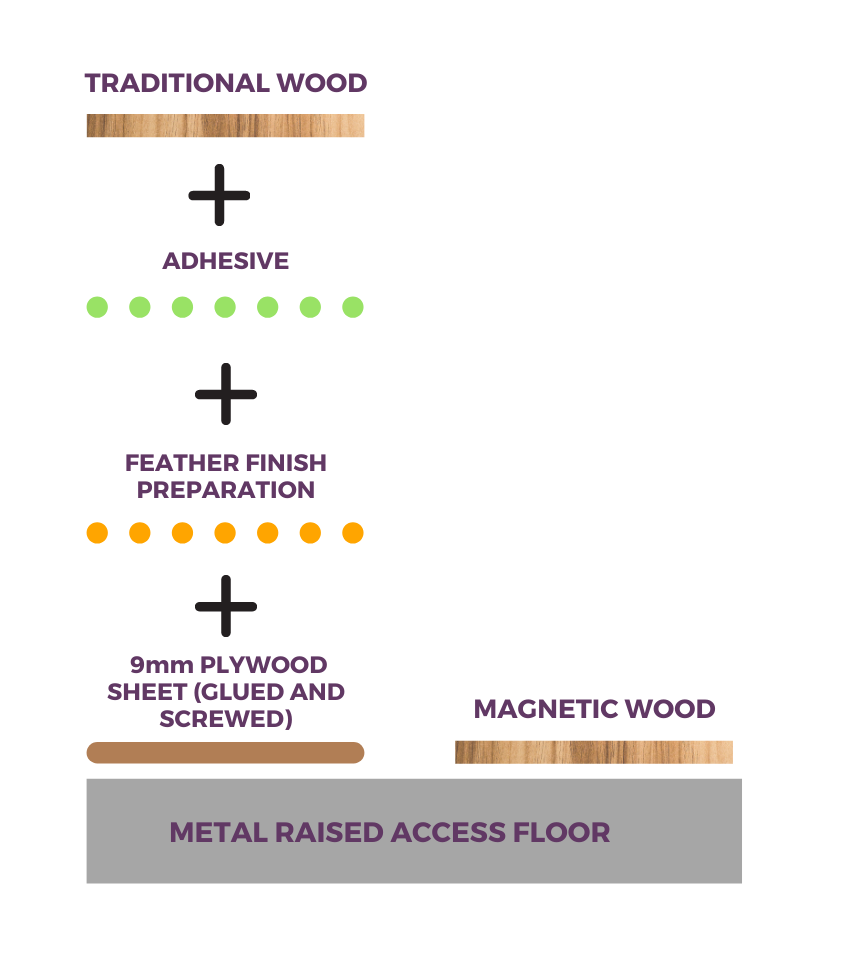 2. Ezy-Install Underlay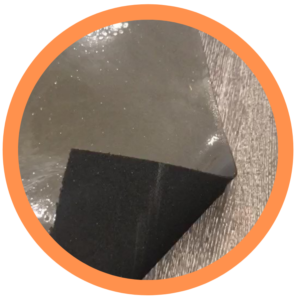 Suitable for both commercial and residential use, our Ezy-Install Underlay is a dry-laid underlay which is rolled out and cut to size for a simple. clean, adhesive-free wood floor.
Its rubber crumb composition provides excellent acoustic properties for impact sound reduction, as well as moisture protection.
It can also be used within our Ezy-Warm Underfloor heating system for beautiful, heated wooden flooring.
Magnetic Wood Flooring – Where to Buy
Magnetic wood flooring is available to purchase from manufacturers including Wood Flooring Engineered and Wood Floors & Accessories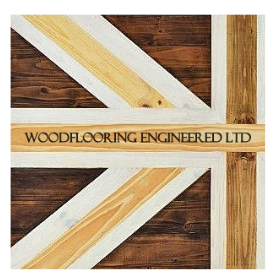 IOBAC is able to help manufacturers of wood flooring interested in magnetising their products – we are able to advise on suitable coatings and high strength magnetic films, and consult on the magnetisation process.
As well as those manufacturers above, we have assisted several other wood flooring manufacturers including Nydree Flooring in converting their wood products to magnetic. 
Please contact us for further details.