With around 250 fit-out projects per year, contractor Overbury are committed to "creating a sustainable future, one fit out at a time".
And they have used our adhesive-free MagTabs to install flooring on their latest project, a major refit of IT company Cognizant's headquarters in Bishopsgate, London.
Specified by architects Perkins&Will, MagTabs were used by contractor Loughton Contracts to install around 6,000 sqm of Tarkett Desso carpet tiles onto metal raised access flooring.
Hard to shift, but easy to lift
MagTabs act as a reversible fixing mechanism, keeping floor tiles securely in place even in high footfall areas, yet detaches cleanly and easily for repair and replacement.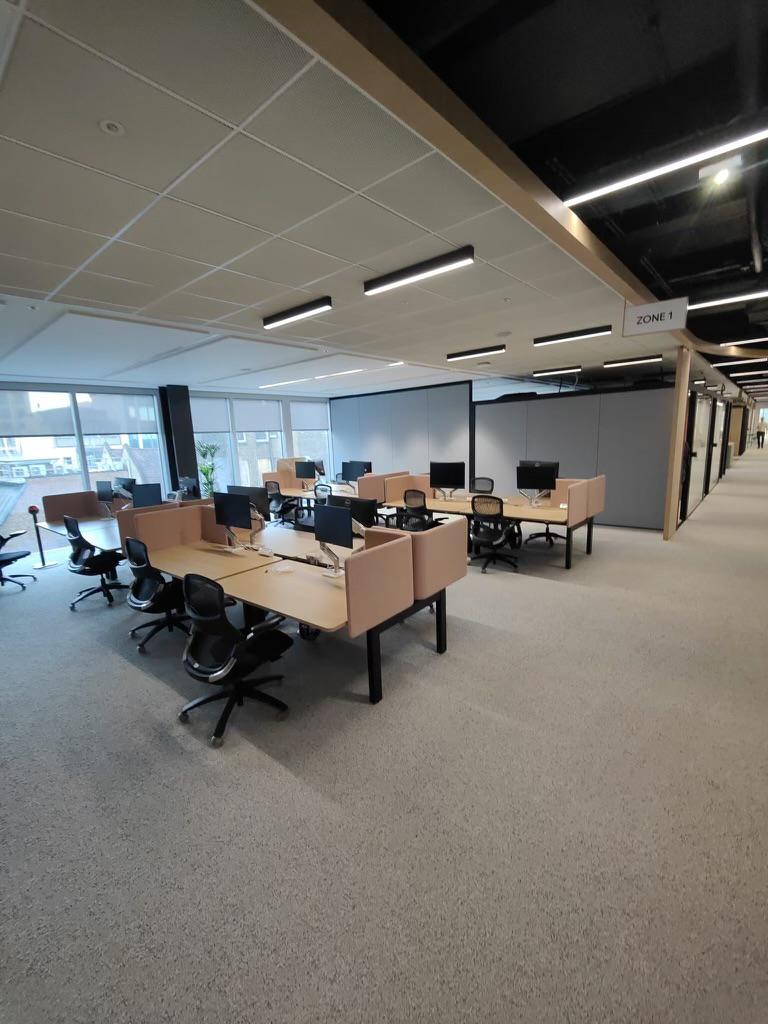 The ability to easily lift carpet tiles proved very useful on this larger install where access to services under the raised access floor was often needed during the install.
And when the time comes for uplift, both carpet and access flooring will be kept clean and ready for reuse straight away.
Site Set Up Process
The focus on sustainability also extends to their site set-up process, with the introduction of a sustainable set-up guide which features our MagTabs for flooring installation.
MagTabs were also used in the site set-up for this project, with Desso tiles again installed onto raised flooring within the temporary site buildings.  On site completion, carpet tiles are easily uplifted, ready to be reused or recycled, significantly reducing flooring waste 🌎👍