One of our US partners, intelli-force magnetix™  has recently introduced the world's first magnetic, recycled rubber flooring system with IOBAC™ technology built in.
This product innovation offers the flexibility of magnetic flooring with sustainable, recycled materials.
Modular and movable
Highly durable
Ease of maintenance
Great sound attenuation
Soft under foot for people
Highly aesthetic with custom colorways available
Please contact intelli-force magnetix for further details.
Project Spotlight: Mail room installation over vinyl using new system
The owner was looking to upgrade a very busy workroom with the least amount of downtime. The criteria included a flooring solution that is highly durable that can isolate the existing asbestos adhesives.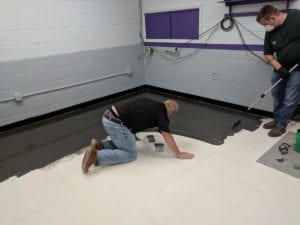 The flooring contractor applied the magnetically receptive coating directly over the existing tile flooring, eliminating the need for demolition or abatement of hot adhesives.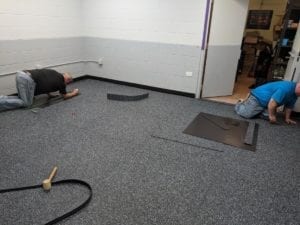 Within one hour, the intelli-force magnetix™ magnetic recycled rubber flooring was installed in meter square tiles. This minimized tile joint lines and provided a sheet good like appearance.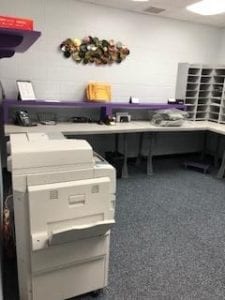 Once the last tile was placed, the owner was able to immediately move all the mail room contents, office equipment, etc. back into the room and allow the employees to go back to business as usual.
No final cure time involved with this magnetic rubber system.