Our Ezy-Install Underlay lends itself perfectly to quick, hassle-free transformations done-in-a-day at home.
Here you can see the stages of the transformation.  Ezy-Install Underlay was simply laid over the existing flooring and then magnetic LVT in timber effect installed on top. The unique Dual Grip fixing strength gives optimum hold and a durable, reusable system for this busy part of the house.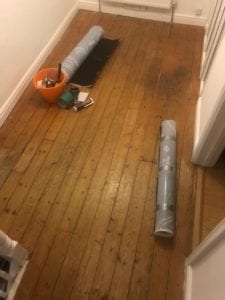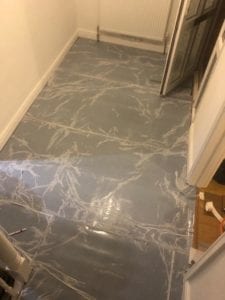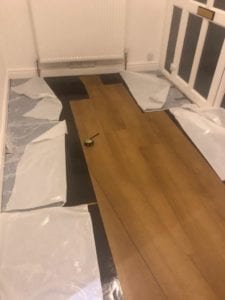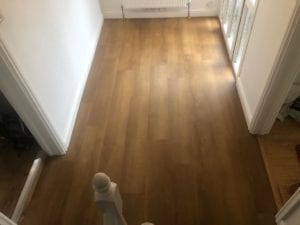 … giving a stunning result achieved so quickly and easily!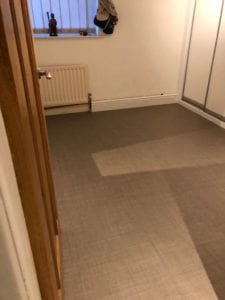 Like so many people currently, these home- owners needed to quickly reconfigure a room into home office space in this next project.
This great-looking flooring was installed quickly and seamlessly using IOBAC technology. Looselay vinyl tiles (Amtico Linen Weave) were installed onto EzyInstall Underlay using our clever squares, IOBAC MagTabs.
Don't get stuck on flooring!
> No Messy Sticking
> No Fiddly Clicking
> Quickly and Ezy-ly Gets The Job Done!
Simple installation and stylish results with www.iobac.com/ezyinstall