We are delighted to announce that Ezy-Install Underlay has won a brace of awards so far in December.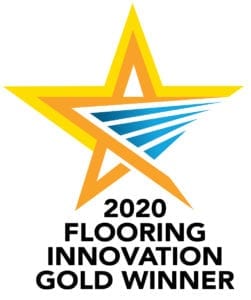 Firstly, we were proud to hear that Ezy-Install has been recognised as "Best of the Best" in the Underlay category in The National Flooring Innovation Awards.  The Awards recognise products that are genuinely new, exciting and innovative in the UK flooring industry. An independent panel of judges made up of flooring industry leaders and commentators decided to name us as the prestigious Gold Winner in an impressive category.
We've worked hard with the team at InstaFloor to bring this exciting product to market so are delighted that this sustainable, flexible, adhesive-free installation metho
d has been recognised by the judges as a step forward for the flooring industry.
"This roll down underlay system means repair, maintenance and replacement are faster and easier to achieve. Changing the flooring should now be less of a chore and more of a redesign opportunity."

– Flooring Innovation Awards Judges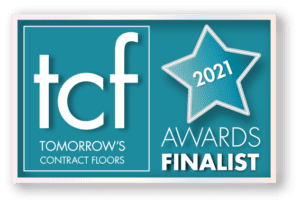 Secondly, Ezy-Install Underlay has been shortlisted in Tomorrow's Contract Floors  Awards 2021.  These annual awards aim to recognise the exceptional products and services that are making a difference to the flooring industry today.  The organisers say that have received a high number of nominations and this year the standard of entries has grown even higher.
A shortlist of the Top 50 products and services that stand out above the rest has been drawn up, which includes Ezy-Install Underlay, and now the top 10 is to be decided via an online public poll open from now until Monday 15th March 2020.
We'd be very grateful if you could place a vote for us by clicking here – it only takes 30 seconds, thank you!