The IOBAC Flooring Reuse Promise
Futureproof Your Flooring Specification
The missing part of the circular flooring puzzle is often the installation method.
Flooring installed using traditional adhesive-based methods can be difficult to cleanly uplift, making it difficult to reuse or recycle the floor covering and leaving the sub-floor needing to be cleaned from adhesive contamination.
Specifying adhesive-free installation for your flooring can make all the difference in giving it a second life.
Yet it is often left to chance.
We know architects and interior designers have a lot on their plates, so we're helping to make futureproofing flooring specifications as easy as possible.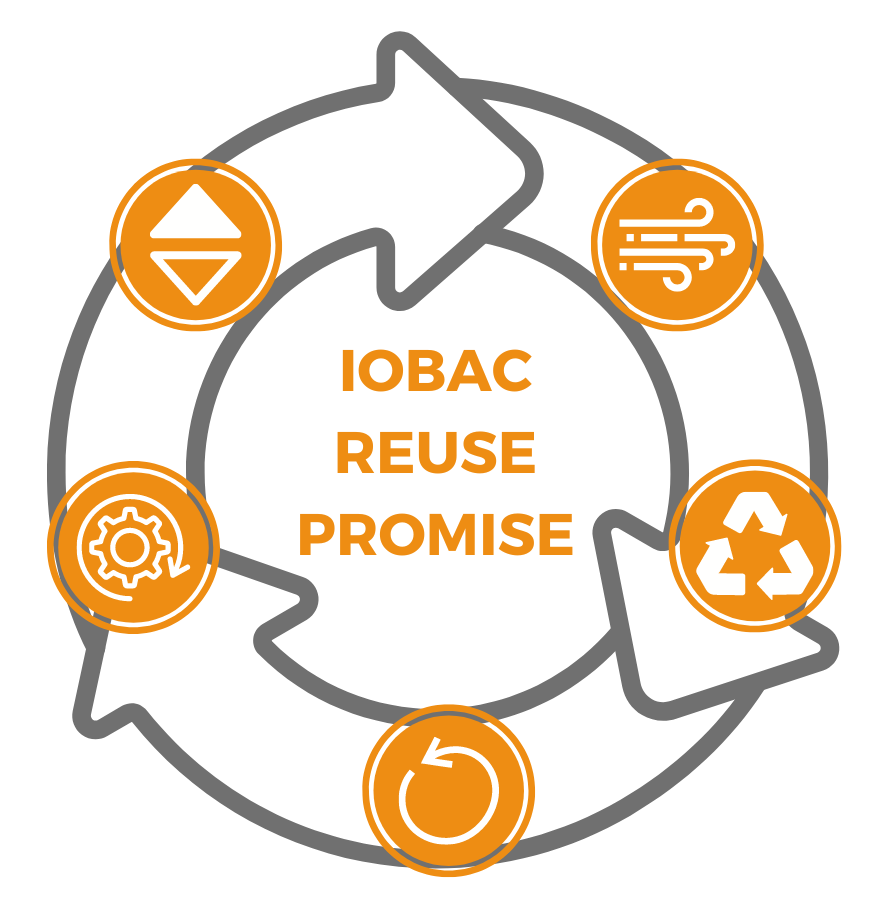 All our adhesive-free flooring solutions now come with a Flooring Reuse Promise.
This means specifiers can trust that every IOBAC product meets at least 3 of the following criteria, supporting a circular future for your flooring system.
And our product development programme is focused on improving that performance even further.