"Learning and innovation go hand in hand.  The arrogance of success is to think that what you did yesterday will be sufficient for tomorrow."
William Pollard
The story so far
IOBAC magnetic flooring was developed from a simple vision – to make the flooring process as simple, fast, cost-effective and hassle-free as possible for all involved, contractors and end-users alike.
With decades of flooring industry experience, the IOBAC team set out to solve common flooring problems by radically re-designing traditional flooring techniques.
From working with 3M on our first patent for a rapid setting magnetically receptive coating, to our more recent patented technologies in heated walling and flooring, IOBAC believe that the best way to innovate is through understanding market needs and close collaboration with other technology experts.
Think differently about what flooring can achieve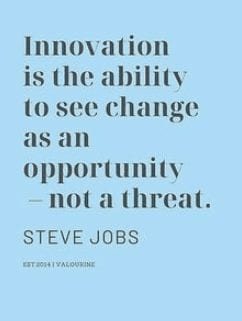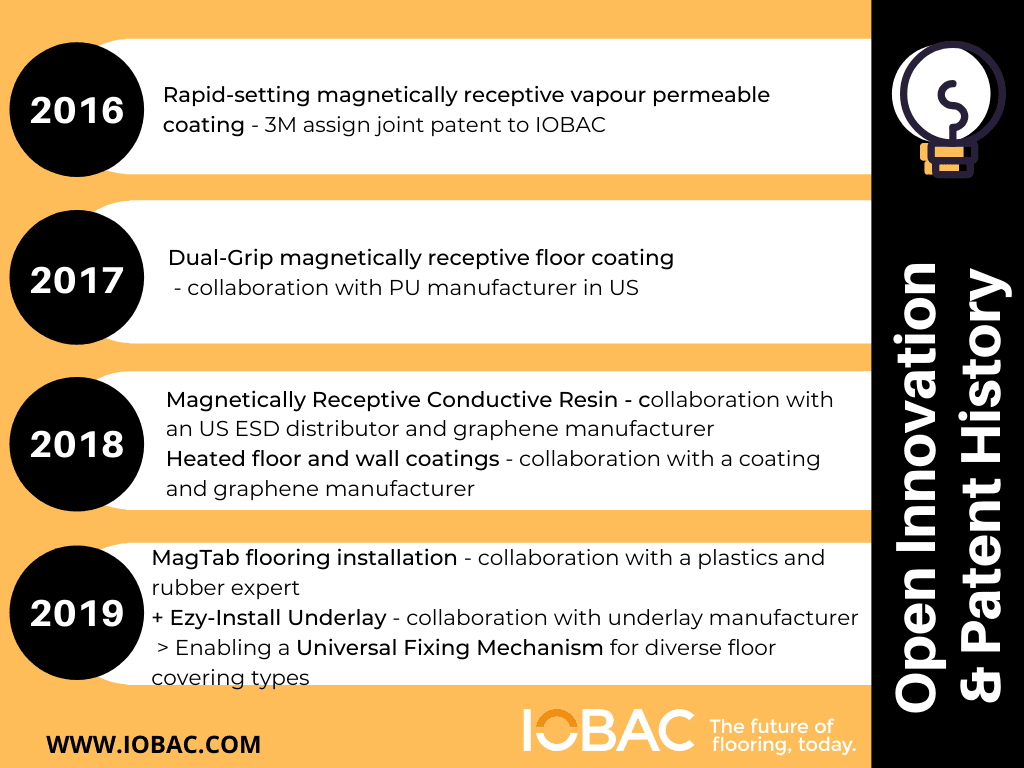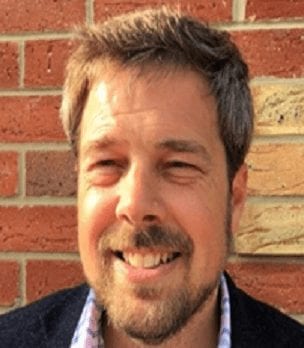 "I hold an Honours degree in Business Administration, and worked for 3M for over 19 years, running a number of diverse businesses in the UK and Ireland and across Europe.  Previous posts included Country Sales and Marketing Manager for the 3M Track and Trace Division, General Manager of 3M's Equipment Services business and Market Development Manager for Western Europe for the 3M Water Infrastructure business.

In 2016 I made the move to IOBAV with the patent assigned from 3M and in 2017 I became IOBAC's CEO. I am responsible for driving the adoption and use of patented IOBAC technologies worldwide.

For me, IOBAC represents a fresh way of thinking and seeing things differently.  It's all about opening people's eyes to a better, more effective way, whether that be eradicating the need for bulky radiators and storage heaters with our new heated walling technology or enabling people to advertise on the their floor and harvest valuable data via sensor flooring."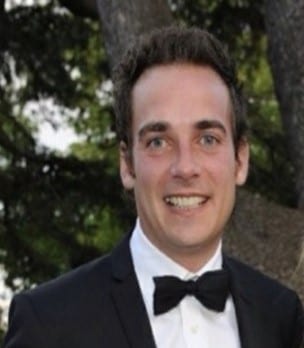 Ian Spreadborough
Co-Founder and Director
"I've worked in the flooring industry for over 24 years, starting as estimators for one of the largest contractors in the UK before moving into sales. This instilled a great understanding of the technicalities and workings of the industry.

Later on, I became a Divisional Sales manager and was responsible for turning the worst performing division into the most profitable within just 12 months.

14 years later, while working for another UK-based flooring contracting company, I pitched magnetic flooring technology to 3M (at which point I met Paul).  From 2009 -2012 I was on secondment to IOBAC while also maintaining my position as Director.  I played a part in helping IOBAC's magnetic flooring technology win the prestigious Ecobuild Innovation Zone Award and am named inventor on the original patent with 3M and another of IOBAC's more recent patents.

For me, IOBAC is all about innovation, pushing the boundaries to deliver much needed solutions and reaching outside of just 1 or 2 industries. Our technology doesn't just influence the flooring industry – it touches many industries."